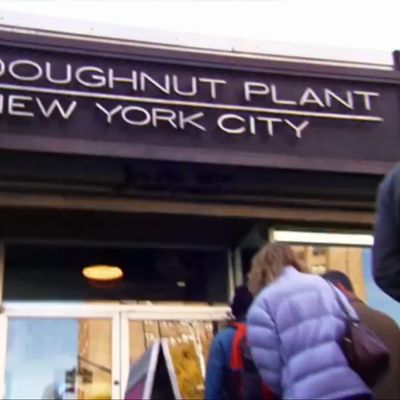 They aren't even the best doughnuts in New York!
One problem with the recent glut of food television is that there are only so many restaurants to cover — travel-related shows hit the same spots again, and again, and again. It's hard to blame the restaurant owners, since continued national TV exposure is guaranteed to make business boom. But TV producers could stand to look a bit harder for their next spot to feature. Here, then, are ten restaurants that should take a break from the tube.
More "Feeding Tube":
Ten Important Moments in Food-TV Recipe History
Buttered Up: A Look at Paula Deen's Financial Empire
Five Cooking-Competition Bad Guys Tell Us Why They're Just Misunderstood
Anthony Bourdain Tells Grub Street About the Food Shows He Actually Likes
Jonah Hill Totally Dissed Paula Deen on TV
How Food Television Changed the Way We Eat
Eleven Real Secrets Behind TV Food Styling
How Many Cooks (and Fridges, and Researchers) Does It Take to Run Food Network Kitchens?