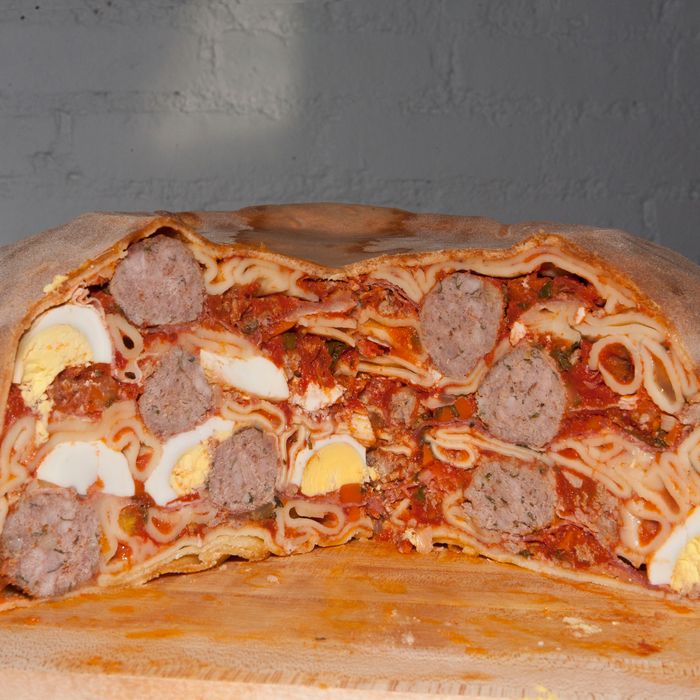 Hope your closest eight to fourteen friends are hungry.
Photo: Michael Allin/New York Magazine
You can't swing a goat in this town without hitting a restaurant that offers its carnivorous customers the option of tucking into a whole-beast feast. Now the pastavores are getting in on the large-format action. Beginning Monday, Left Bank chef Laurence Edelman is busting out his springform pan and cooking up the Italian baked-pasta showstopper known as a timballo (or timpano, if you're a fan of the 1996 film Big Night). It feeds eight to fourteen, costs $65 per person (salad, sautéed greens, gelati, and pie included), and requires three days' notice plus pants with an elastic waistband. The gigantic thing's available to go, too.