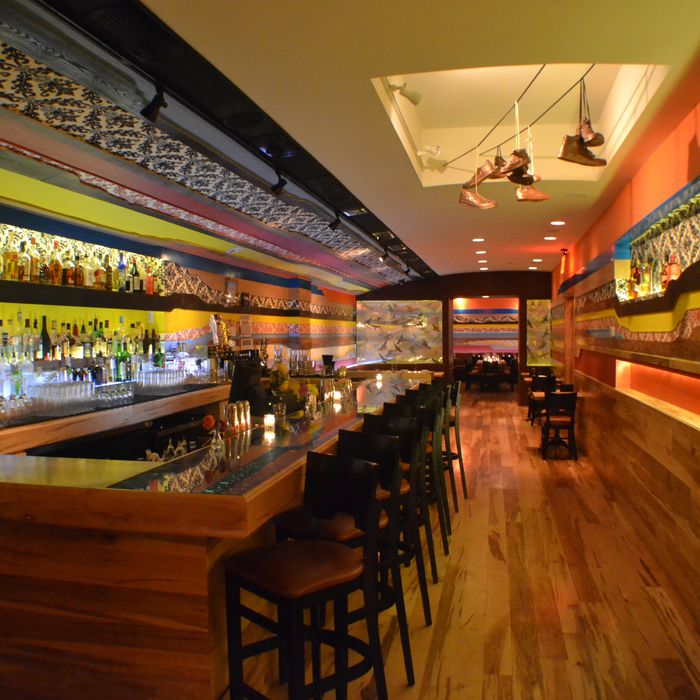 A reminder of what it looks like in there.
Photo: Melissa Hom
You might recall getting a tour of APL's snazzy Shepard Fairey–designed digs back when the restaurant opened in May. Well, APL is done, but when it becomes the Orchard House on November 11, the interior will remain more or less untouched. See the menus below of New American eats (crab fondue, spinach salad, roasted skate) and the cocktail list. A late-night menu is served till 2 a.m. while the place itself stays open till 4 a.m.
Dinner menu [PDF]
Cocktail menu [PDF]
Dessert menu [PDF]
The Orchard House, 146 Orchard St., nr. Rivington St.