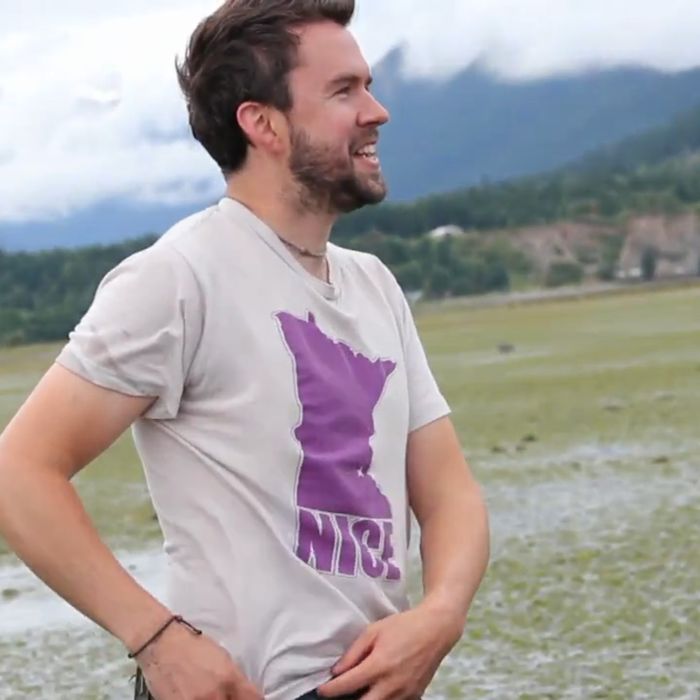 Danny Klein is someone to watch.
Last night, Prune staffers carefully walked twenty special guests down the narrow stairs, behind the subterranean kitchen (where Gabrielle Hamilton was standing serenely behind a stock pot), to a back room so secretive that some of New York's most ubiquitous foodies were taken aback. Set to dozens of votive candles and vintage Natalie Merchant, Daniel Klein and his co-conspirator Mirra Fine presented a "classically Prune" five-course meal while explaining their stunningly produced, sustainable food documentary series The Perennial Plate.

Klein, who was apprehensive about hosting a dinner party on 9/11, couldn't pass up the opportunity to cook in Hamilton's kitchen. "Our mutual friend Demian Repucci introduced us … and she was really laid-back about everything because she likes the show; the only thing she insisted on was making me a cup of coffee." He honored the Prune tradition by putting something egg-related on the menu — "grilled shitake egg en cocotte," along with a delicious red snapper ceviche, fried porgie, pig hearts, and stewed peaches. No stranger to challenges, climbing into the weeds with Hamilton and feeding a bunch of hungry New Yorkers was no sweat for Klein. With his fascinating weekly road trips, he's found himself catfish noodling, frogging with strangers off the Internet, and, this week, visiting a Halal slaughterhouse in the Bronx. He tells Grub, "Making and presenting the meal at Prune was a really good time, a lot of fun on an otherwise very sad day."
Halfway across America from Daniel Klein on Vimeo.