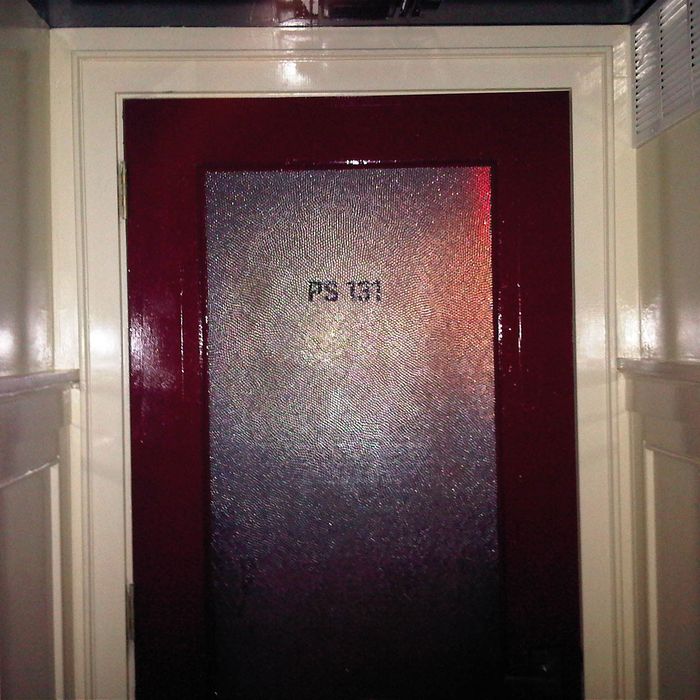 Going down in the Dutch's basement.
Photo: Alyssa Shelasky
A few weeks back, Andrew Carmellini invited Grub Street to try out a new market-driven tasting menu he was toying with at the Dutch. At the time, he wasn't quite sure how he'd incorporate it into the Soho spot's regular dinner service, but he said he wanted it to be spontaneous and limited to only a few tables a night. Now the restaurant sends word that they've got their plans figured out.

The restaurant will start hosting what it calls "Fresh Eggs," described thusly: "AC and his team of chefs will begin hosting multi-course, ingredient-driven dinners inside PS 131, our private dining room downstairs." (Guess those speakeasy rumors were unfounded.) And while there aren't any specific plans just yet, some possibilities include "an eight-course tribute to Jean-Louis Palladin," or "Andrew Carmellini and Hugue Dufour flambéing table side in tuxedo t-shirts again like at Le Fooding last week." If you want to be kept in the loop, just head here, or shoot an e-mail to fresheggs@thedutchnyc.com. Future events will all be booked on a first-come, first-served basis.
Fresh Eggs [The Dutch]