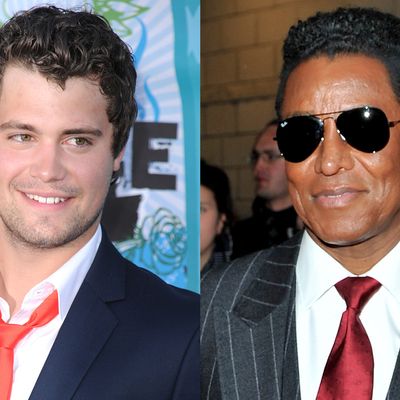 There's no better time for vodka.
Photo: Jason Merritt/Getty Images, Gareth Cattermole/Getty Images
On Sunday afternoon, September 18, Jermaine Jackson takes the stage at the Russian Tea Room for an open conversation about life with and without Michael. Via vodka and caviar, Jackson will also be pushing his book, You Are Not Alone: Michael, Through a Brother's Eyes, and giving out "raw portraits" of MJ. In case you can't make that monumental occasion, the next day, Levi Johnston will slither into the same hot seat for a shocking confessional on baby-daddyhood, Palin wrath, and his upcoming book, Deer in the Headlights: My Life in Sarah Palin's Crosshairs. Tickets sold here; therapy not included.