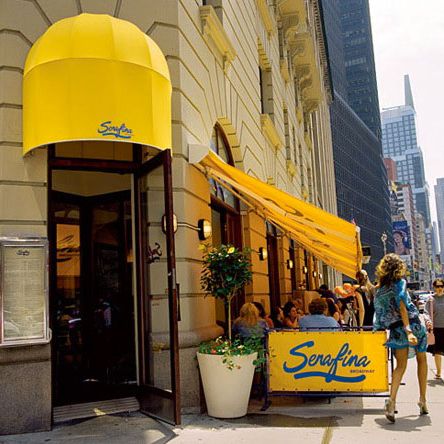 Other Serafina locations like the Dream Hotel (above) are staying put.
Photo: Courtesy Serafina
Vittorio Assaf and Fabio Granato are playing a bit of musical chairs over on 61st Street. This Thursday, Geisha, their Asian-fusion-fashionista restaurant, will close for three months. It will eventually reopen just down the street, where Mañana (which appears to be closing) is/was located. So this is the last week to eat at the original location. Meanwhile, next door, Serafina on 61st is preparing to uproot itself and move into the Geisha space! Got that? It sounds like Serafina will, however, stay open throughout the duration of the switcheroo, as Geisha moves over and Mañana finds another home (in heaven?). It's like restaurant Wife Swap.
Related: Will a New Nello Crush Serafina?