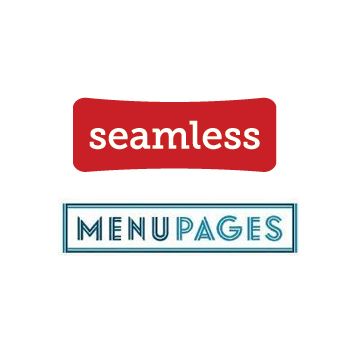 Today New York Media, which acquired MenuPages in 2008, is announcing that it has sold the comprehensive menu- and restaurant-listing brand to Seamless, owners of the site from which you've probably ordered delivery before. As you know, New York Media also owns Grub Street, but we're not going anywhere. In fact, as far as Grub Street is concerned, things around here won't seem all that different — we'll continue to give you breaking food and restaurant news from all of our Grub Street cities, though we will now do so missing our colleagues from our sister site. For more information on the deal, check out the full press release straight ahead.
New York, NY - September 26, 2011 - Seamless, the nation's leading digital service for ordering delivery and takeout food from thousands of top restaurants in the US and UK today announced it has entered into a definitive agreement to acquire MenuPages from New York Media LLC. MenuPages is the most comprehensive provider of continuously updated menu content available via mobile and online platforms, including a database of 35,000 menus and more than 175,000 user‐generated restaurant reviews. The acquisition furthers Seamless' clear leadership standing as the most trusted source for local restaurant information and food ordering in the largest U.S. metropolitan areas by expanding on its already robust offering of restaurant menus and user recommendations. Together, Seamless and MenuPages will provide a full‐service, closed‐loop experience for consumers looking to discover, research and order from local restaurants.

"For customers and restaurant partners, a Seamless and MenuPages union makes perfect sense. We'll offer the most relevant local neighborhood content and restaurant data, the best mobile platform for food delivery and menu browsing, and the largest and most reliable source of customer orders for restaurant owners. With 40,000 of the most accurate menus available via mobile apps and online, Seamless is definitively the most trustworthy source for hungry diners," said Jonathan Zabusky, Chief Executive Officer of Seamless. "This transaction is a natural evolution of a strategic partnership between Seamless and MenuPages that has been very successful over the last several years."

"MenuPages, which we have owned since 2008, has been a great investment for New York Media. We are thrilled to have found a new home for the site in Seamless, that will be able to capitalize more fully on all that MenuPages offers," said Anup Bagaria, Chief Executive Officer of New York Media. "Following the sale we will continue our focus on and expansion of our core online verticals including Vulture (entertainment), The Cut (fashion) and Daily Intel (news and politics). In addition, New York Media will continue to operate its national network of food blogs, Grub Street, which will continue its content partnership with MenuPages that has been in place since 2009."

The acquisition will also enable Seamless to further cultivate the deep and long standing relationships it already has with its restaurant partners by connecting them to even stronger platform capabilities— from content, to visibility and reach, to web and mobile transactions—and increasingly loyal customers. More than $1.5 billion in food orders to Seamless' network of independent restaurant partners have been processed since 2004. The combined entity will have a large and rapidly growing mobile presence, with nearly one million downloads of the Seamless and MenuPages mobile applications. The company's consumer business is growing rapidly across all of its metropolitan markets, with over $400 million in order volume expected through the Seamless network this year.

By the numbers:
1. Mobile: Seamless and MenuPages have nearly one million in combined mobile downloads

2. Web: The brands' online properties draw more than 1.5 million unique visitors per month (source: comScore)

3. Menu Content: MenuPages' proprietary menu transcription and updating tool ensures that the company's menus have the most accurate and up‐to‐date information

4. User-Generated Content: More than 200,000 user-generated restaurant reviews from Seamless and MenuPages encompass delivery, takeout and in-restaurant dining experiences

5. Local Presence: The two brands offer content and ordering capability across 50+ cities worldwide

The closing of the acquisition is expected to take place by October 3, 2011. After the closing, Seamless will immediately welcome MenuPages employees to the Seamless family, bringing its total employee count to 240. In addition, New York Media will continue to represent MenuPages in the sale of advertising on the menupages.com website.

For more information on Seamless or MenuPages, visit www.Seamless.com, www.MenuPages.com, @Seamless and @MenuPages.

About Seamless
Seamless is the best way to order food for delivery and takeout. As the nation's largest digital food ordering company, Seamless has made ordering fun and easy for more than one million members and many of the world's largest companies. Through its website, mobile web, and native mobile applications for the iPhone, Android, and BlackBerry, Seamless offers full menus, ratings, reviews, and exclusive discounts from an extensive network of restaurants in New York, Washington DC, Boston, Chicago, San Francisco, Los Angeles, Philadelphia, London, and other US cities. Seamless will facilitate more than $400 million in food orders from its 7,500+ partner restaurants in 2011. Seamless is an independent, privately held company.

About MenuPages
MenuPages is the original and most comprehensive provider of up‐to‐date menu content on the web. In New York City alone, nearly a million discriminating diners each month search its fresh menus and 80,000 user reviews by neighborhood, cuisine, price, feature and dish, to select the perfect restaurant. MenuPages currently serves eight metropolitan markets including New York, Los Angeles, Chicago, San Francisco, Philadelphia, Boston, Washington D.C. and South Florida providing fresh menus for over 35,000 restaurants.

About New York Media LLC
New York Media LLC is the parent company of the ground‐breaking weekly New York Magazine; the up-to-the-minute news and service website nymag.com; the Grub Street network of food blogs; the entertainment and culture news site Vulture; and the twice‐yearly New York Weddings magazine.