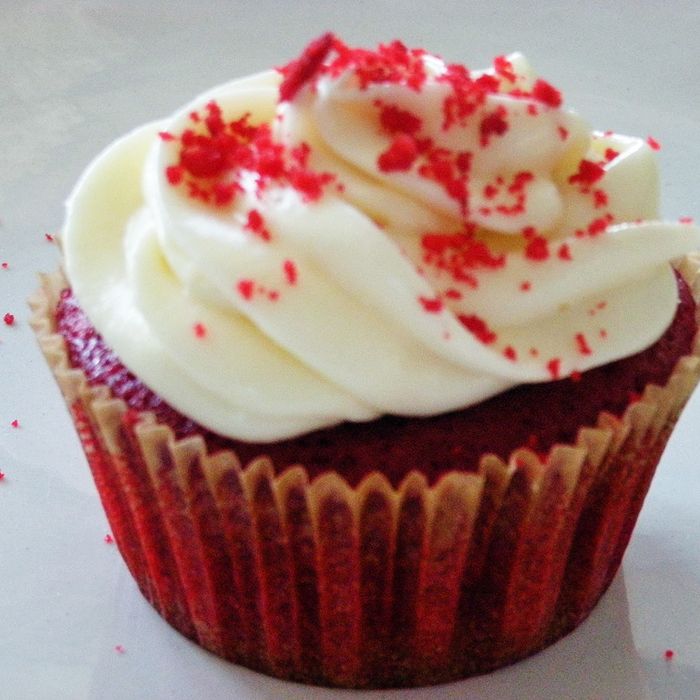 Is the color of the frosting a political statement too?
Photo: Brooklyn Cupcake
A group of Republican students at UC Berkeley (yes, you read that correctly) plans to hold a reverse racist bake sale today. Say, what? In order to protest affirmative action, the event, dubbed "Increase Diversity," charges different prices for different races (and 25 cents off for the ladies): White people will be asked to pay $2 per item, Asians, $1.50, blacks, 75 cents, and so on.
Naturally, the student council has opposed this in a 19–0 vote, but this being Berkeley, it's all about the free speech. (The campus Republicans previously held one of these bake sales in 2003, and got much attention for it.) If the event does indeed happen, we anticipate a turnout of about zero, so congrats, GOP students, you will have alienated everyone equally! Also, seeing as Republicans are probably the biggest minority at the famously liberal school, you'd think they'd be a little more understanding.
Update: SFist (via the AP) brings us some photos of the shenanigans at Cal today. It actually was pretty well attended insofar as other students staged a lie-in to counter-protest the bake sale. [SFist]
GOP Students' Race-Based Bake Sale Sparks Controversy At Berkeley [Two Way/NPR]