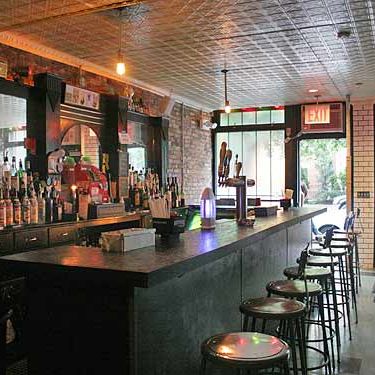 Complex
says Heather's is one of NYC's best dives.
Photo: Shanna Ravindra
Men's Health readers have weighed in on the country's manliest restaurants for an a listicle on their food blog, Guy Gourmet, and it seems meat makes a man: Keens Steakhouse has been awarded the crown for manliest eatery in the northeast region. But where can a fella go to wash down all that steak?
To answer that last question, Complex has provided its list of the city's best dive bars. Embattled Heather's makes spot No. 46 (the East Village figures prominently, as you'd imagine), while Sunny's in Red Hook takes No. 3. The grand champion is Tip Top in Bed-Stuy. People may quibble with the picks, but we're just happy to see there are even enough dives left for a list of 50.
The 50 Best Dive Bars in NYC [Complex]
See the 9 Manliest Restaurant Finalists [Guy Gourmet/Men's Health]