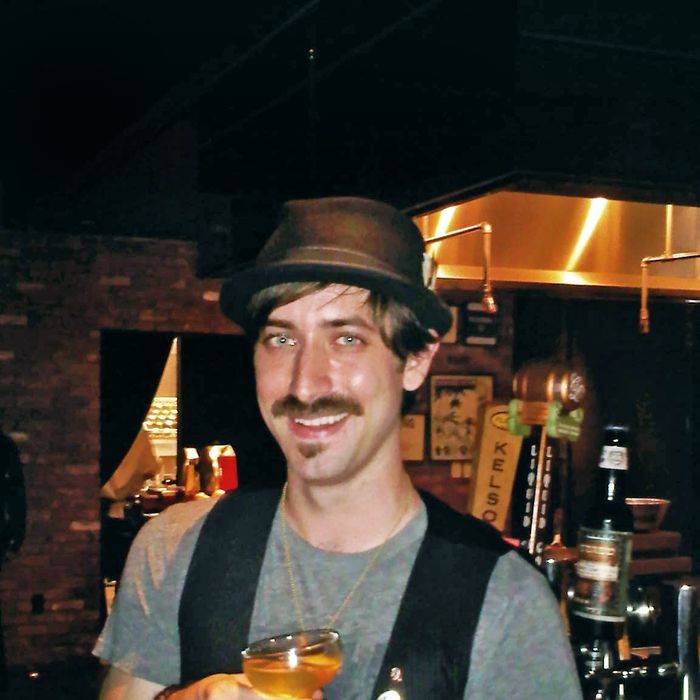 Making Stupak proud, one drunk at a time.
Photo: Alyssa Shelasky
Last night, Grub spoke to Empellón's head bartender Kyle Ford, who won the Barenjager's Bartending Competition, about the difference between East Coast and West Coast drinkers, as he's now studied booze carefully in both. "San Franciscans pay more attention to pairing their drinks with their food," Ford said, "but New Yorkers have a far better grasp of what's behind the bar." He also said that in the Bay Area, the cocktails depend more on fresh produce, which can mean unlikely ingredients in drinks, while New Yorkers stick to the classics. Lastly, Californians know their tequilas, but New Yorkers not so much — which is why he's expanding Empellón's tequila menu in the weeks to come. Bring it.