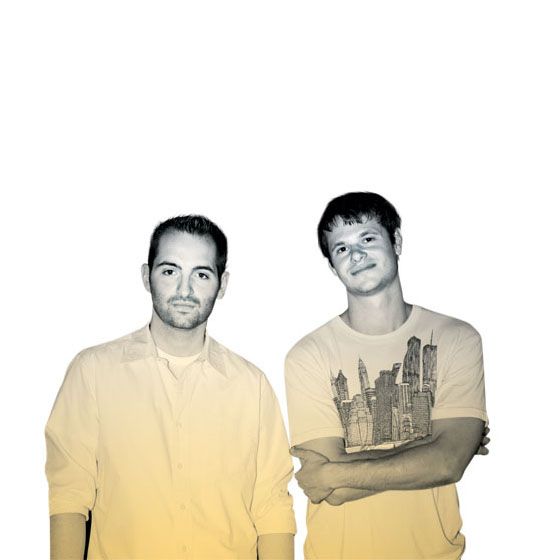 Torrisi and Carbone: not as pale in real life.
Photo: Hannah Whitaker/New York Magazine
In three weeks, Phaidon will release the latest edition of the worldwide, 1,263-page, best-selling Silver Spoon cookbook, with revised recipes and 400 new color photos. Plus: Guess whose Jamaican jerk cavatelli with beef, habanero, and goat ricotta made the grade? If you guessed the two Italian-American guys who have been everywhere lately, you're right!
Following the trend of pairing classic cooking texts with recipes from contemporary chefs, the new Silver Spoon's end pages are filled with recipes from chefs like Giorgio Locatelli and Mario Batali, who proffers his famous Sicilian "lifeguard style" calamari recipe. It's also got four contributions from Torrisi Italian Specialties' Rich Torrisi and Mario Carbone, including one for Peconic bay scallops with fermented broccoli rabe. That ought to hold you over for a while.
The Silver Spoon [Official Ssite]
Earlier: Torrisi Italian Specialties Takes Space Next Door for New Restaurant, an Italian Deli Called Parm