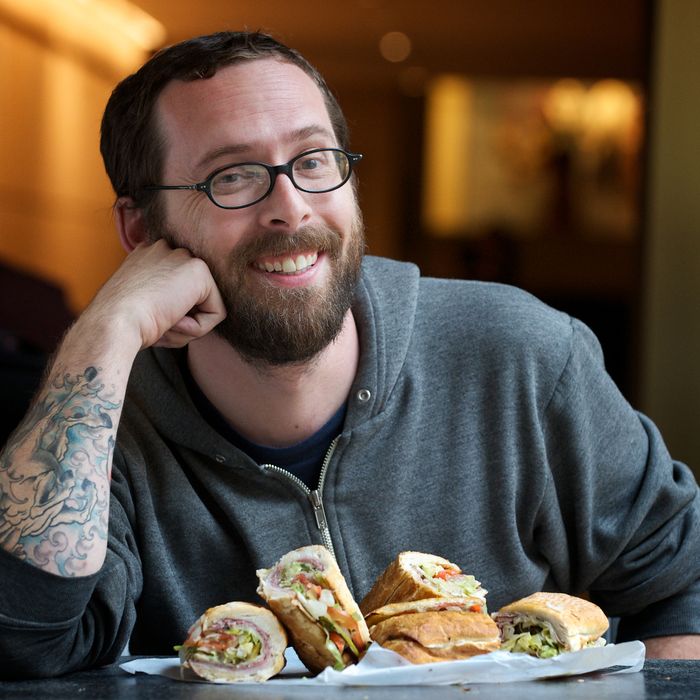 Masking his true feelings.
Photo: Luke Townsend/? Copyright Luke Townsend 2011/New York Magazine
If there's one thing New York is not short on, it's sandwiches. From the bodega across the street to the fancy sandwiches peppering the boroughs, it seems like we have it all. However, one can never have too many sandwiches, so a couple of national chains have moved on in to join the city's sandwich scene. Earl of Sandwich and Potbelly's both arrived in New York this summer and have already started expanding. It's easy to see why they're doing well. But are they any good? We decided we needed to grab a man who knew his way around a sandwich and have him decide. Enter No. 7 Sub's Tyler Kord, the man who has even managed to elevate humble bologna into a special meal between bread. We set out with Tyler, and an open mind, to see if the featured sandwiches at these chains are worthy of your lunchtime dollars.