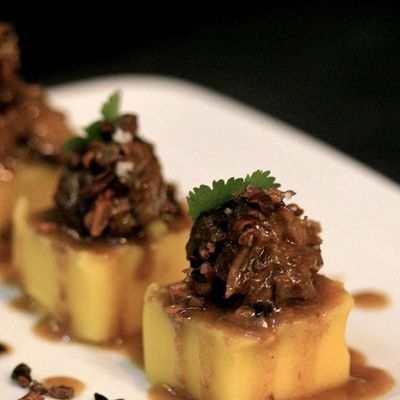 Ceviche and skewers.
Photo: La Cerveceria
La Cerveceria, a Peruvian pursuit from Kyle Saliba and Raymond Azzi (creator of Winebar), hits downtown New York this October. The focus is on South American tapas, Pacific seafood, a freakish enthusiasm for chiles, and a melting pot of Latino, Native American, and even Japanese influences. The space is set to be mod-minimalist, stylish, and moody, with a bright, open kitchen. Peruvian is on fire.
La Cerveceria Menu [PDF]
La Cerveceria, 65 Second Ave., nr. 3rd St. and 4th St.