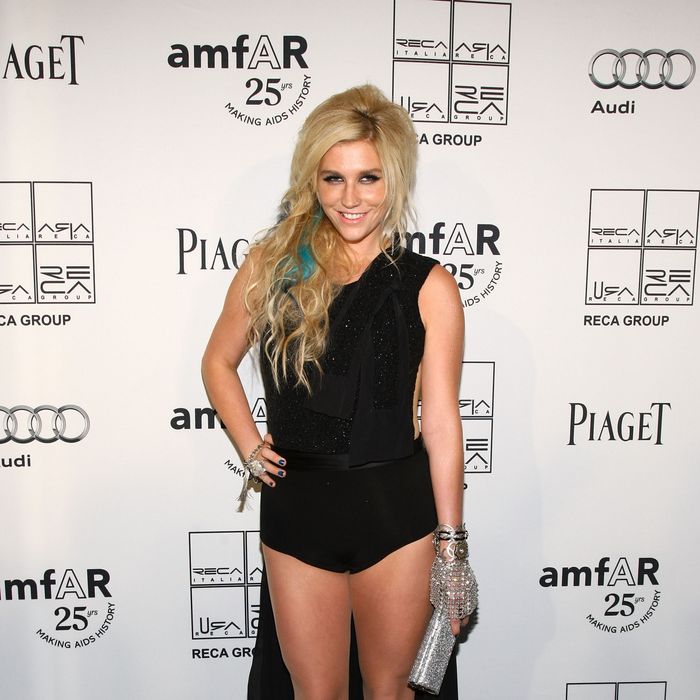 Ke$ha, not in San Francisco.
Photo: Getty Images
Here's a fun but unconfirmed sighting that may have just been coming from a gay fan who hoped against hope that it was true: Ke$ha was allegedly dining on Sunday at Brandy Ho's in the Castro. Hopefully she didn't get too much glitter in her kung pao chicken. [Twitter via Tablehopper]
And guess who dropped by the Eat Real Fest this past weekend in Jack London Square? None other than M.C. Hammer, who quite possibly dropped by for one of 4505 Meats' famed cheeseburgers. [4505Meats/Twitter via Tablehopper]
Also, if anyone spots any Hardly Strictly Bluegrass performers dining around this weekend — or any other celebrity, ever — please email us!