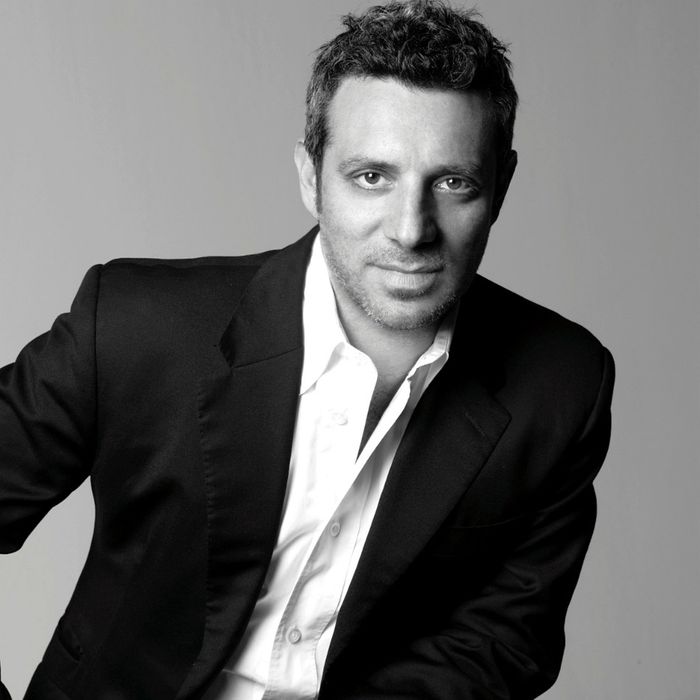 He better get an unlimited MetroCard.
Crown, all the way uptown, officially opens tonight, and chef-owner John DeLucie couldn't be more downtown-chill about it. Over whole-wheat fennel toast and an espresso from Sant Ambroeus in the West Village, the author of The Hunger and chef at the Lion spoke to Grub Street about pleasing the Upper East Siders, his zero-tolerance policy for attitude, and the perfect dinner party including Woody Allen and Amanda Freitag.
You sound too relaxed for opening day?
Well, trust me, there are some issues. Like, of course, our freezer went out. It's like 50 degrees in there; you could get a suntan. Our poor, beautiful, homemade gelato got ruined. But besides that, I've had three days of tastings and people love it. Jason Hall is just an incredible executive chef. The response from the guests is why I'm feeling so good about things.
Are you the guy who's going to make uptown cool?
Someone told me last night that I'm "setting a trend," an uptown "pioneer" or whatever. It's nice to hear, but I think we really tripped on a banana peel and accidentally did something right. I just like old and nostalgic buildings, the rent was feasible; it was a calculated risk. But not, like, a mission to change uptown.
Would a West Village guy like you actually schlep there?
Honestly, probably not. I don't think a broke writer or a broke chef would want to get on the subway. I mean, at first downtowners will come to check it out. But I'm being realistic. The long-term guests will be from the East Seventies and Eighties, and I know we have to be really good to those people.
So it's going to be pretty snobby?
No. No way. Snobbery will absolutely not be tolerated. It's not how I work, it's not how my staff is trained to work, and that won't be the Crown's energy.
Then describe the ideal dinner party at Crown.
Dead or alive? Okay, Miles Davis, Woody Allen, and Jackie Robinson. And then for chefy friends, my best buddy is Amanda Freitag. Also Missy Robbins from A Voce and Anne Thornton. And my family, who is everything to me. Also, everyone else who will yell at me for not including them.
Lots of female friends, huh?
Well, chefs love women. And women love chefs. What can ya do?
Crown, 24 E. 81st St., nr. Madison Ave. and Fifth; 646-559-4880