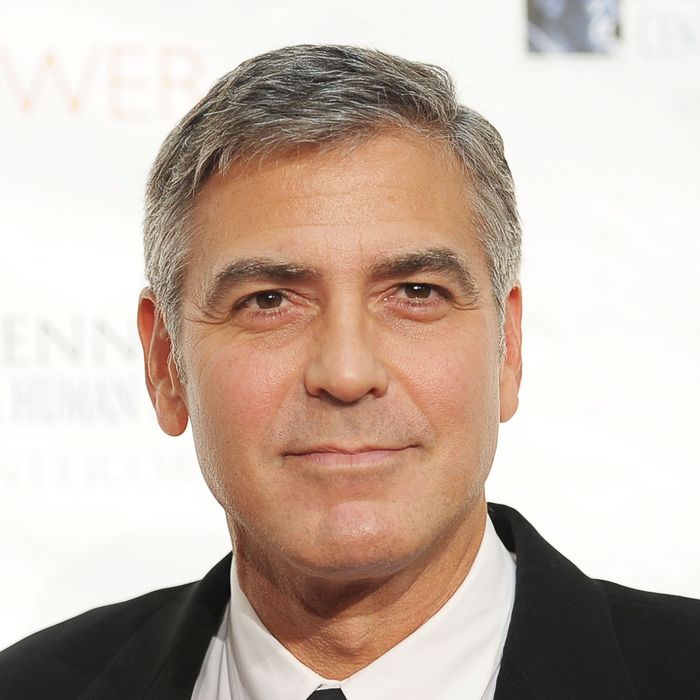 Should a movie star give out restaurant stars?
Photo: Michael Loccisano/Getty Images
Grub caught up with Aldea's George Mendes at last night's "HTC Serves Up NYC" event, where he served Portuguese shrimp, bonito tuna rillette, and a bacalo a bras … but mostly, some sharp insight on the future of the Times' restaurant critic position. His recommendation? George Clooney. "He's got a great presence; he knows food really well. Actually, it's a tie between George Clooney and Wes Anderson." Why so? "Wes Anderson loves food, he knows food, and he's just a fantastic eater. A great person." With respect to HTC mobiles, we also asked Mendes if he's had any major tech disasters lately. "Oh, laptops have fallen into stockpots accidentally while they're being strained … in the past, there have actually been people not knowing where they're walking and falling, you know, hands- or feet-first into a stockpot." Hopefully that wasn't George Clooney, 'cause he's got a column to write.
Related: Sam Sifton Officially Named The New York Times' National Editor