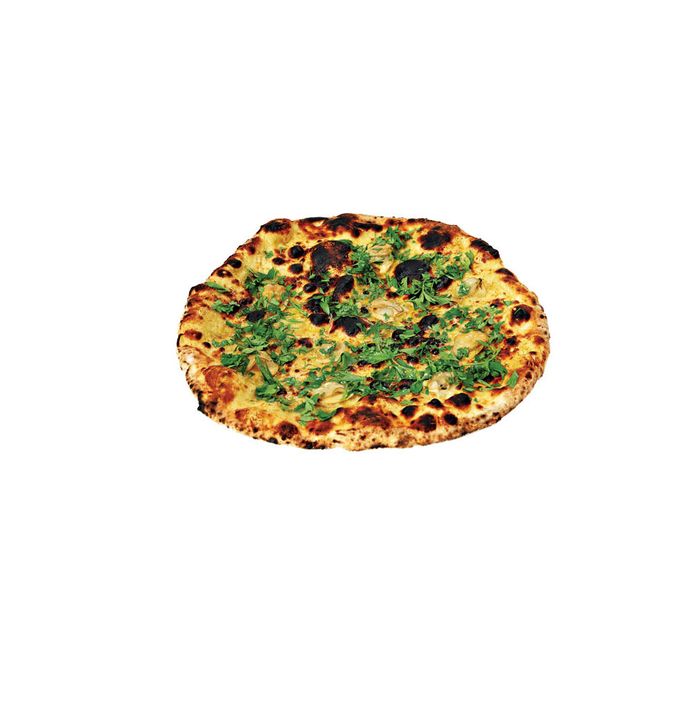 This coulda been yours, Egremont.
Photo: Hannah Whitaker / New York Magazine
The first issue of the new digital magazine Food Society Journal features an interesting bit: the intertwined narratives of Andrew Feinberg and Francine Stephens, owners of the crazy-popular Franny's in Brooklyn. Over the course of eight handwritten pages the couple not only tells the tale of how they met and opened the restaurant, but they also reveal that the original plan was to open a place in Massachusetts — until, that is, they were run outta town.
It seems the couple, who met while both working at the now-closed Savoy, decided it would be fun to open a cozy little place in the Berkshires. They discovered a "nice little old house that was operating as a country diner" in Egremont, Massachusetts. According to Feinberg, an "epic battle" ensued when they started planning, and the entire town protested their arrival and liquor license application in "full force." So, everyone up in New England currently mourning the Red Sox today can also take comfort in the knowledge that they probably lost out on Franny's killer clam pies, too.
As for the rest of Food Society Journal, other first issue highlights include an illustrated "Tidbit" page that charts tipping customs worldwide, and handwritten photo essays from San Francisco–based chocolatier Michael Recchiuti, and a kind of Parmigiano Reggiano whisperer named Ivano Bellodi.
One idea behind Food Society Journal, says editor Wil Edwards, is to let the food workers behind the scenes — those who toil without hope of ever appearing on Chopped, or can only wonder what it would must like to have an All-Clad endorsement — tell the story of their work. As it will be all about the food and only the food, the magazine will be advertisement-free, with 30 percent of reader donations routed to the food bank nonprofit Feeding America. So, it's altruistic. But is it any good? You can head here and decide that part for yourself.