A selection of 'Mini-Me's.'
Photo: Courtesy Dominique Ansel Bakery.
The last time we wrote about Dominique Ansel, we told you he'd be attending the recent Singapore Takeout festival, representing not Daniel, where he was until recently the pastry chef, but instead his own place, Dominique Ansel Bakery. Now we've got more details on his new bakery, which will be opening sometime in mid-October: Menu highlights will include the mini-meringues you see above, and the DKA or "Dominique's Kouign Amman," a caramelized croissant inspired by the toque's days at Fauchon in Paris. Speaking of, there'll be a Paris-NY, a twist of the Paris-Brest, and a selection of madeleines (a holdover from his Daniel days?). Since the spot will be open for breakfast, lunch, and early dinner, expect savories including soups and salads, which will change seasonally; for fall, that could mean a kale Caesar salad and butternut squash soup with cinnamon marshmallows. Plus: The 2,500-square-foot space includes a glass-enclosed back veranda; see the exterior and a floor plan straight ahead.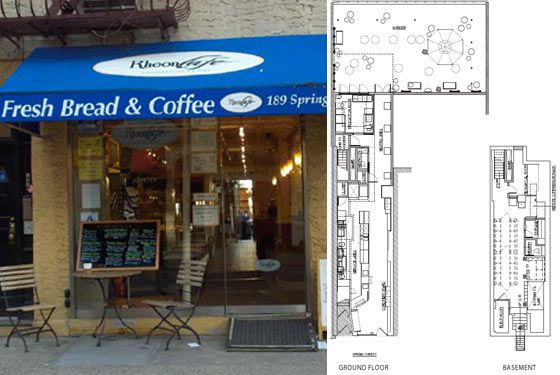 Dominique Ansel Bakery, 189 Spring St., nr. Thompson St.; 212-219-2773