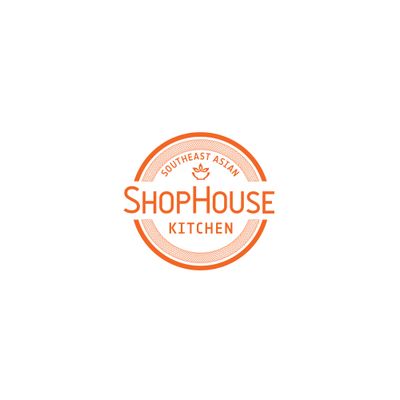 The first location is debuting as we speak in D.C.
Today marks the debut of ShopHouse Kitchen, the new Southeast Asian fast-casual concept from Steve Ells, the man who gave us Chipotle and was part of the cabal who helped destroy this man's dreams after he won America's Next Great Restaurant. The testing ground for the new chain is Washington, D.C., where the first ShopHouse has been doing semi-secretive test lunches and giving away food since last week. Yelpers and Twitterers alike have been snapping pics (it looks pretty good!), but before any official reviews come out, and in advance even of the company fully committing to opening more locations, we'd like to offer our unbiased opinions about why this is probably a brilliant idea that will go far.
1. The time is right for Southeast Asian to go big: Thai and Vietnamese food is everywhere by now, but not in a successful fast-casual way. And Chipotle has proven that it can make inroads in places like the deep south with burritos — there's no reason to think they can't do the same with Americanized Asian flavors. Plus, P.F. Chang's has laid some of the groundwork already.
2. The company knows how to work buzzwords and be local/sustainable: Note their long-standing motto for Chipotle, "Slow food, fast." On the ShopHouse Kitchen menu, they're already translating the talk to Asian food, touting dishes that feature "distinctly spiced homemade curries and sauces, fresh vegetables and herbs, artisanal organic tofu, and meats raised responsibly without the use of antibiotics or added hormones."
3. Ells knows his business (Chipotle's tripled its revenue since 2006, and each of its restaurants has a value three times that of the average McDonald's), and he knows how to work the media. See this glowing new profile in Fortune, in which they're already buzzing about ShopHouse, "Is this the birth of a billion-dollar baby?" The place is barely even open in one location! And how savvy to choose D.C. for the launch — it's a town with sophisticated palates, but also one that's just slightly off the radar of the larger food media, yet still, here we are writing about it.
4. The dish concepts at ShopHouse, centering on rice bowls, are inspired by street food. And street food, as you may have heard, is big with the kids these days, especially in the taste-making centers of cities like L.A., San Francisco, New York, and Austin. So even though it's "fast food," the place could initially have better cred and an added layer of authenticity than Chipotle did among the cooler foodies, who will in turn talk up the place on blogs and social media, and so on. Let the trickledown begin.
5. This dish of meatballs and green papaya salad looks damn good.
ShopHouse, new Chipotle concept, to debut [NRN]
Chipotle's Growth Machine [Fortune]
Earlier: Chipotle's Asian Concept Will Be Called ShopHouse Southeast Asian Kitchen
Chipotle's Asian Concept Kinda-Sorta Gets a Name