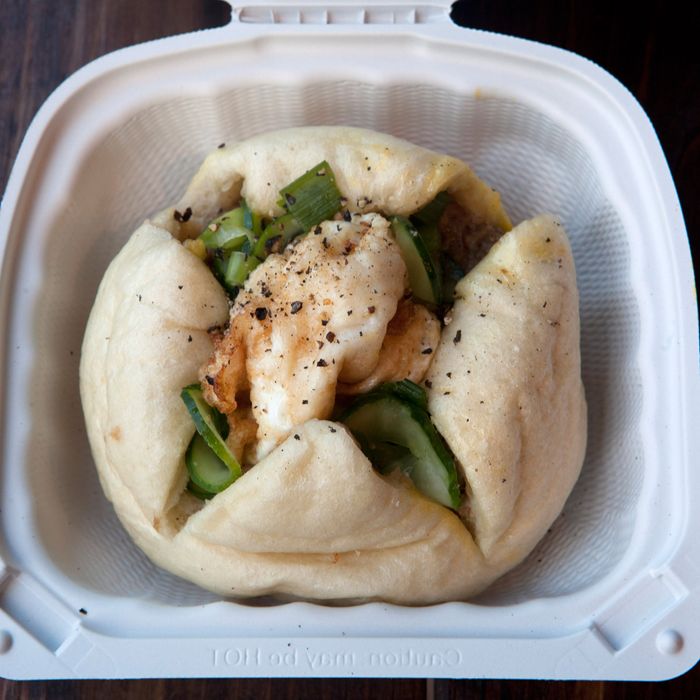 More like a traditional bao.
Photo: Michael Allin/New York Magazine
Why should you trek to the Upper West Side (or what's referred to by some downtowners as "practically New England") to check out the fourth branch of Momofuku Milk Bar, opening this Saturday? Because baker-in-chief Christina Tosi deems it "the prettiest Milk Bar yet"; it's a block away from Central Park, which would make for a very nice Crack Pie picnic; and it's home to Momofuku's latest-model pork bun (pictured). This baby's fashioned more like a traditional bao, with the steamed dough fully encasing the slow-braised pork shoulder, and comes split and topped with an optional deep-fried, soft-poached egg.
Momofuku Milk Bar, 561 Columbus Ave., at 87th St.