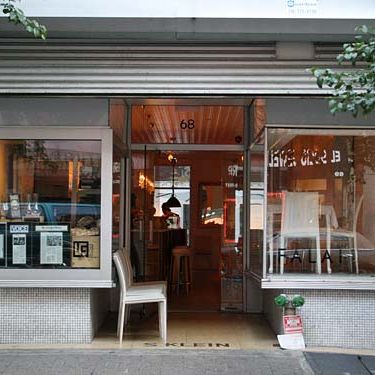 Arrivederla, in-window dining.
Photo: Shanna Ravindra
Earlier today, Grub Street found Falai's number disconnected, and now a visit to the restaurant's website reveals the following message: "Please, note that Falai Restaurant is now temporarily closed due to technical difficulties. Further details will soon be posted on our website." Okay … While we await that, let's speculate: Could Iacopo Falai have found a taker for his flagship space? You'll recall that Grub Street discovered both Falai and Falai Panetteria to be on the market last month. More details as we get 'em.
Earlier: Falai and Falai Panetteria Are On the Market
Update: Icacopo Falai Confirms Falai Shutter Is Permanent, Cites Changed LES