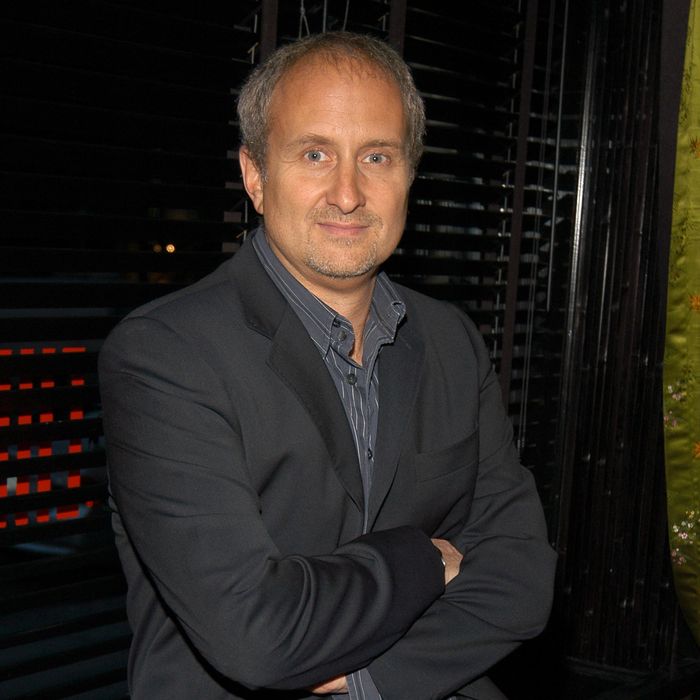 Pickard, sans veggies.
Photo: Patrick Mcmullan
Josh Pickard's plans for a rooftop farm and restaurant atop a nine-story Greenwich Village office building got voted down by Community Board 2's liquor licensing committee last night. Several members said that they liked Pickard's "lovely idea," but they also expressed concern about the noise volume at his Greenwich Gardens project, which would include plenty of greenery, a restaurant inside a cottage, a lounge, and a small pool open to the public for $10 a pop.
"This seems like more of a tourist destination and not a neighborhood place," said committee vice chair Carter Booth, shortly before the committee rejected Pickard's application for a liquor license at the 609 Greenwich Street location. "People [in the neighborhood] have significant concerns that this could be like a hot spot. Approval of something like this could have a potential for issues."
"It's like bringing the meatpacking district to us," said Greenwich Village resident Sandra Russo, one of two female neighbors who were present at the meeting. She first expressed ambivalence toward Pickard's proposal, but then she strongly opposed it. Pickard, whose app had been laid over by the CB2 committee twice this year, left early, telling Grub that he hoped for a favorable decision so that he could "keep [his] lease" on the spot. He was en route to Miami when we reached him this morning, and he wasn't immediately available to comment. There was one bright spot for Pickard: his app for an alteration to sell liquor at a wait-station service bar* at Joe's Pub, which he owns, was quickly approved by CB2's SLA committee.
*This post has been corrected to clarify that the new bar won't be located in a back room, but will instead be for service staff use.