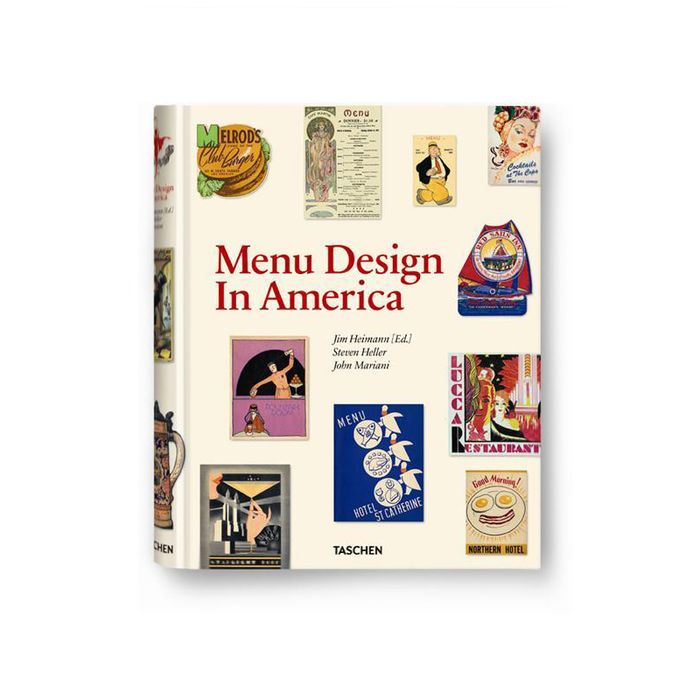 Taschen's Menu Design in America.
Usually we only get offers this exciting when we're at home watching infomercials in our pajamas, but today we're fully clothed and functional and have just received word from book-publisher Taschen that the first 40 people to order its latest book, Menu Design in America, 1850–1985, will get to attend a dinner and Q&A; at New York's Soho House for the low, low price of nothing!
Grub Street's already taken a look at the book, and what's in there is pretty neat. One preorder (which you can secure by calling 212-226-2212 or e-mailing store-ny@taschen.com) admits two guests to the Q&A; featuring Taschen executive editor Jim Heimann, New York Times design columnist Steve Heller, and executive chef of Soho House Paul Gerard. They'll sign your book for you, as well as feed you nibbles from the Soho House and Mr. Chow's kitchens. If you're one of the lucky few to score an invite, keep an eye out for Jamie Oliver and tell him to chin up!