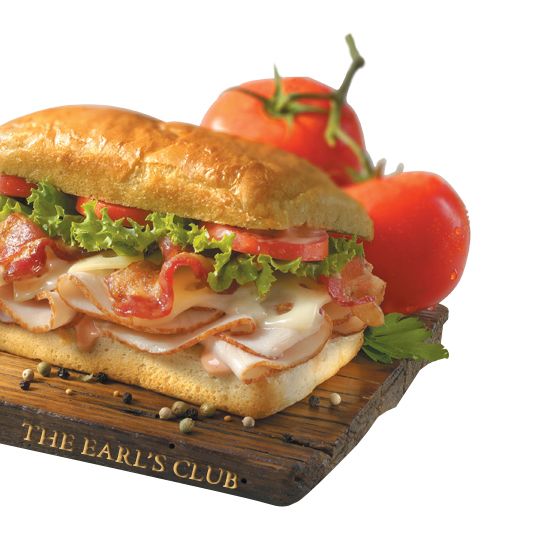 The edible Earl of Sandwich.
Photo: Courtesy of Earl of Sandwich
We don't think our favorite sandwich shops have too much competition to worry about, but the fast-multiplying Potbelly might want to take note that sandwich royalty is coming to town.
You know the story: In 1792, an Englishman named John Montagu was obsessively playing poker when he asked for two slices of bread to encapsulate his greasy meal, as to not muck up the playing cards. Montagu also happened to be the Earl of Sandwich, England. Thus, the term "sandwich" was (allegedly) born.
Six generations later, his family milking it with their Earl of Sandwich chain. It's owned by Montagu's distant relative, who is technically the 11th Earl of Sandwich. They already have a presence in Europe and at various airports throughout the country. And now they're opening a New York location, which will have the same hot sandwiches sold elsewhere. The new location is at 1290 Sixth Avenue. Luckily for the Earl, it seems the city can't get enough of decent-or-better sandwich chains these days.