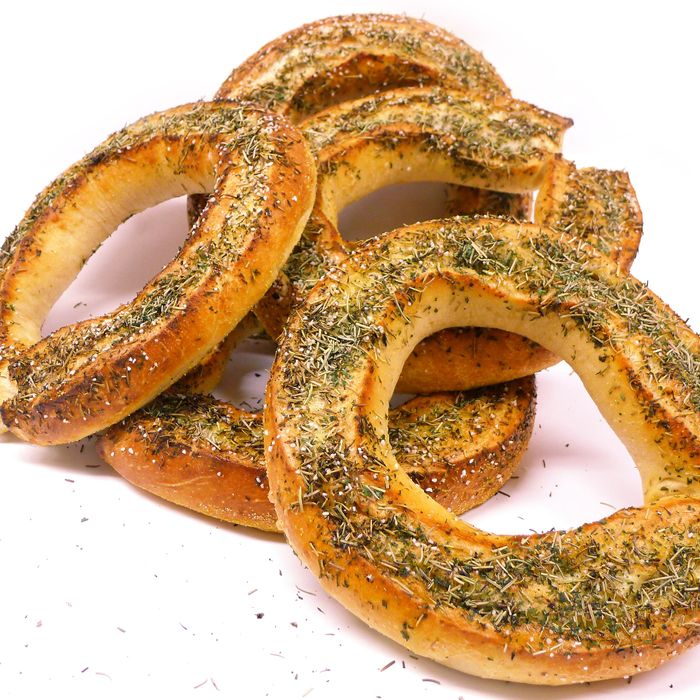 Fairway's Herb Wreath (yawn).
Photo: Courtesy Fairway
If you're going to the UES Fairway Cafe to Go for some of that parsley, sage, rosemary, and thyme bread, note that the loaf is now officially dubbed Fairway's Herb Wreath. This yawn-tastic change comes amid worries of an "infringement rights issue," a rep tells us — it seems Paul Simon probably owns the name "Scarborough Fair," even though the song is a classic canticle. At any rate, don't try asking for a loaf of Scarborough Fairway, or you'll doubtless be met with a blank stare and the sound of silence.
Earlier: What to Bring If Simon & Garfunkel Ever Play Central Park Again