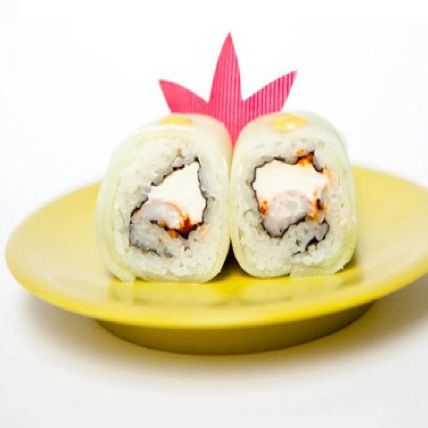 Because after enough tequilla shots, chopsticks seem easy.
Photo: Courtesy of Taka Taka
Next time you're grazing around Soho, "freakin' starving," whining to your friends that you're not sure if you want Mexican or Japanese (come on, how many times has that happened?), there's a new neon-lit restaurant to make our huge life decisions just a little easier. On September 15, Mexican Independence Day, Taka Taka, the "huge sensation" in Mexico, is opening its first U.S. outpost on the corner of Grand and West Broadway. Think: Mexican sushi and Japanese tacos … Mezcal meets sake … sashimi meets raspado … and all kinds of caliente just dripping in kimonos.

Taka Taka Hot Kitchen Menu [PDF]
Taka Taka Conveyor Menu [PDF]