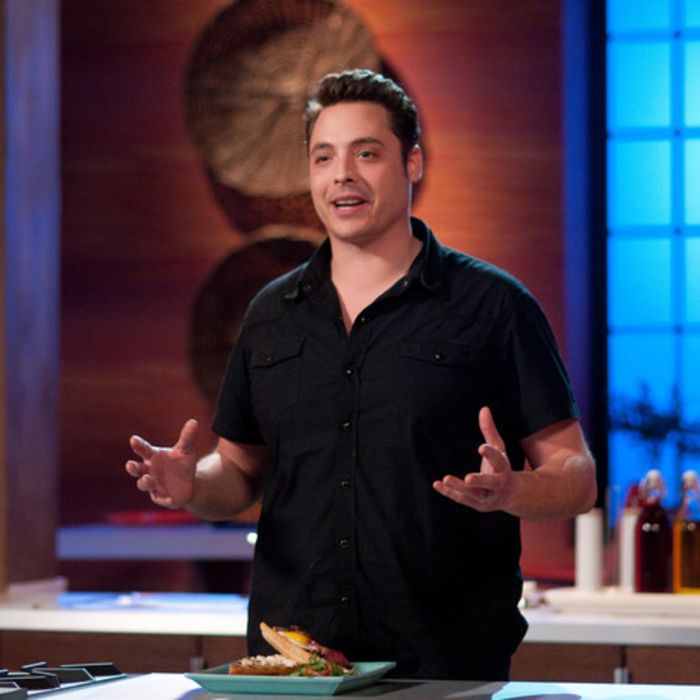 Probably already has a cookbook proposal ready.
Photo: Food Network
The finale of Next Food Network Star aired last night, and the judges crowned Jeff Mauro the winner. His shtick: He makes sandwiches, the idea being that he can teach people all sorts of cooking techniques while doing so. Sure, why not? His new show, appropriately titled Sandwich King, will debut at 11:30 a.m. this Sunday, August 21. According to a press release, Mauro, who hails from Chicago, "has the perfect mixture of strong culinary chops, a breakout personality, and boundless food passion." But then, what else is Food Network's press release going to say?
Our question: What do you think? Did anyone watch this season of the show? Does Mr. Mauro have what it takes to turn this victory into near-endless television gigs and wild riches, à la Guy Fieri (who was the winner on NFNS's second season); or will he do his episode run and fade into the background, à la pretty much everyone else who has won this show?