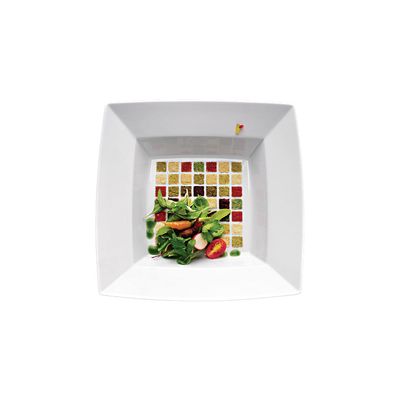 A dish from New York's forthcoming Romera restaurant.
Photo: Courtesy of Oliver Brenneisen
As we mentioned earlier, this week's New York Magazine features Rob and Robin's full rundown of everything to look forward to eating this autumn. Here in New York, we're especially interested to see how something like Romera's "Isis" salad (pictured) actually tastes. But as exhaustive as the Robs' coverage is, NYC's crop of new restaurants is hardly the only thing worth looking forward to this year. Our other Grub Street editors are all breaking down what they're excited to see in the coming months.
We've got new projects from Michael Voltaggio and Wolfgang Puck in Los Angeles; Jean-Georges Vongerichten's ABC Kitchen spinoff in Chicago; new info on Daniel Patterson's upcoming restaurant in San Francisco; Marc Vetri's thoughts on Top Chef alum Kevin Sbraga's forthcoming Philly eatery; and the redemptive potential return of Todd English — yes, that Todd English — to Boston. Check out all of the stories, below.
Fall Preview '11 [NYM]
Fall Preview: The 16 Things L.A. Most Looks Forward To [Grub Street Los Angeles]
Chicago's Fall Restaurant Preview: Ten Places to Start Salivating Over [Grub Street Chicago]
What's to Come as the Weather Warms: A San Francisco Fall Restaurant Preview [Grub Street San Francisco]
Fall Restaurant Preview: Ten Things to Look Forward To [Grub Street Philadelphia]
Top 10 Mouthwatering Reasons to Welcome Fall [Grub Street Boston]