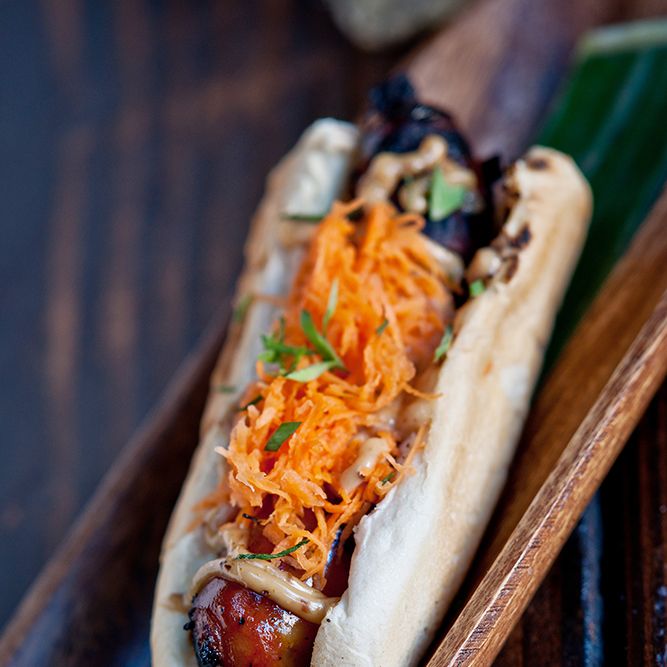 Maharlika's Longga hot dog.
Photo: Noah Fecks
As promised, Maharlika is now fully popped-up on First Avenue, after opening last week. Grub Street got our hands on the dinner and brunch menus, the former of which includes this Longga hot dog (longganisa sausage, homemade atchara [pickled green papaya], bagoong mayo on a bun, served with homemade taro chips); signature sizzling sisig; "iLog Dinners," served with garlic rice, egg, and veggies with proteins like tocilog, homemade tocino; and … balut. That's right, everyone's favorite egg-embryo delicacy is back in the East Village to stay. Meanwhile, not only is Sa Aming Nayon, just up the street, starting to garner some positive reviews, but DNA Info brings news of Pan de Sal, a Filipino bakery that's been open for the last few weeks in Gramercy, which has traditional baked goods for now and eventually plans to offer dinner. What Pinoy-food problem? [DNA Info, Earlier, Earlier]
Maharlika, 111 First Ave., nr. 7th St.
Pan de Sal, 245 E. 21st St, nr. Second Ave.