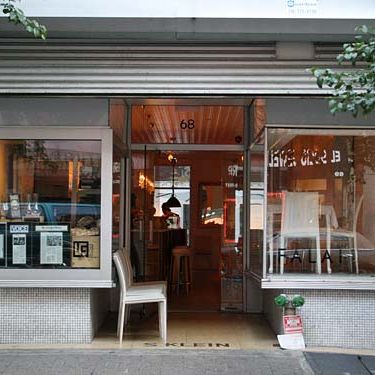 In-window dining could be yours for $8,800 a month.
Photo: Shanna Ravindra
With that trattoria Iacopo Falai is said to be opening, we thought he was aiming for a mini-empire on Clinton Street. Guess not! Now comes evidence that Falai and its caddy-corner café, Falai Panetteria, are, in fact, entertaining real-estate offers.
According to a newsletter from restaurant kingpin Steven Kamali, Falai's ten-year lease is available for $8,800 a month, and Panetteria's is going for $5,500 a month with eleven years remaining. We're hoping this means the restaurateur is simply consolidating to a space that's somewhere between his sit-down restaurant and the more casual panetteria, but we can't say for sure at this point. An employee at Caffe Falai says nothing's finalized yet, only that the Clinton Street eateries 'might' close." Watch this space for updates as we learn more.