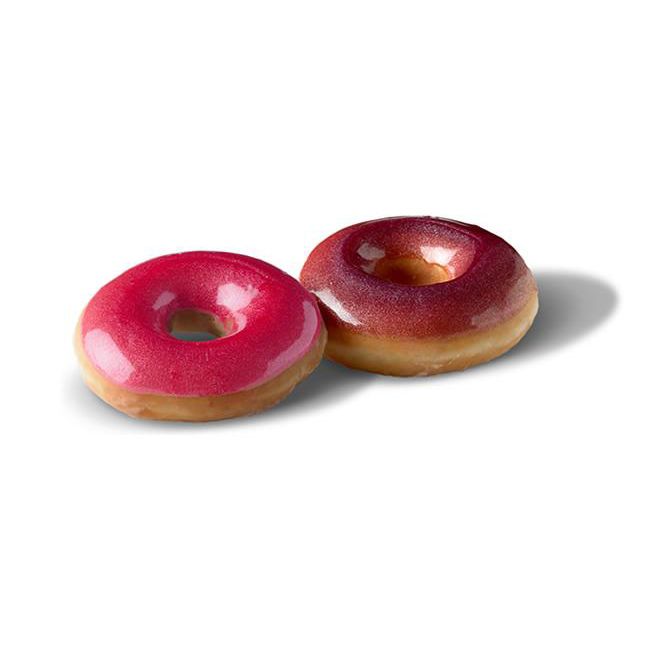 Time to make the doughnuts, Kate Moss.
Photo: Courtesy of Glamour
A moment on the lips, a lifetime on the hips. But maybe that's only in the U.S., because Glamour is teaming up with Krispy Kreme in the U.K. to sell Glam-branded doughnuts at convenience stores and Krispy Kremes, from late August through early November, naturally overlapping with London Fashion Week. The delicious-looking buggers (offered across the pond only) are orange and strawberry flavored and presumably a great pairing with Fashion Week's other accessory, the pretty, sexy thing of the latest Diet Coke. [Bon Appétit]
Related: Is Diet Coke Shallow?