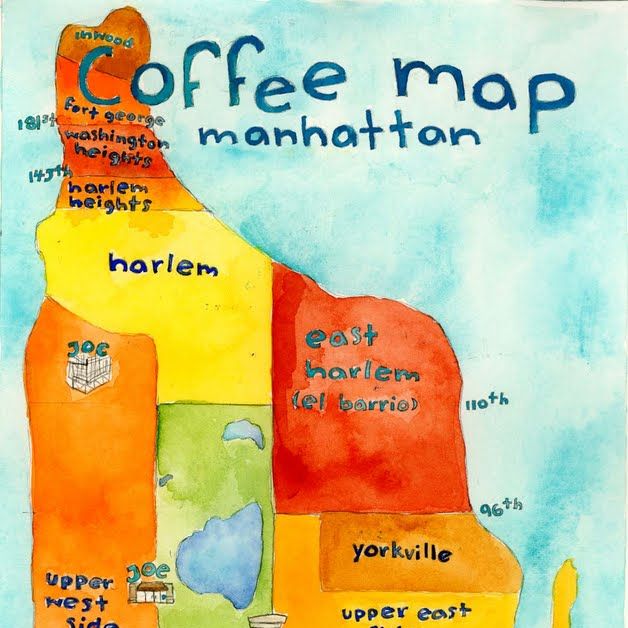 Coffee!
Photo: specialty coffee
Days like today warrant any excuse for sneaking outside for a moment, and coffee is always a good one. If you work or live in Manhattan, check out this pretty and practical map from the artist Charrow, which has all the coffee-nerd favorites: Stumptown, RBC, Abraço, and multiple Joes.* Well, almost all of them: We'd suggest painting in the Randolph, where the "coffee bartenders" make your iced brew with slow-melting Kold-Draft cubes, eliminating the pesky watered-down java effect. The full map is below. Commenters, any others you'd add?

SpecialtyCoffee/Twitter

*This post has been corrected to show that though the Specialty Coffee Association of America tweeted the map, it was actually designed by the artist Charrow.