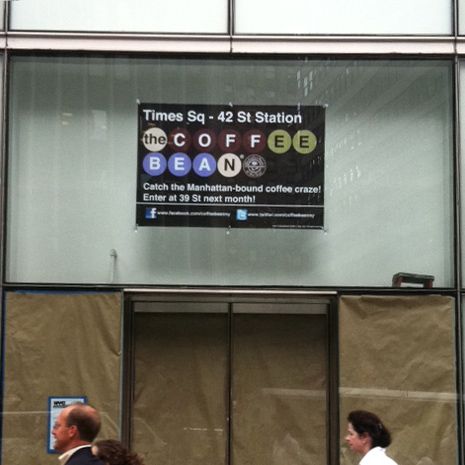 The signage is certainly New York–y.
Photo: Courtesy Coffee Bean & Tea Leaf
Last month we told you that much-loved Southern California chain the Coffee Bean & Tea Leaf would be opening its first New York location in mid-August. That opening has been pushed back a bit, but it will still open toward the end of the month at 1412 Broadway in Times Square. And as you can see in the photo, signage has officially gone up to let all the tourists and Condé Nast employees know that the opening is imminent. There'll be a selection of fancy coffee and fancy teas, plus baked goods. Hey, if these guys offer electrical outlets, they'll already have a leg up on all the laptop-free Starbucks in New York.