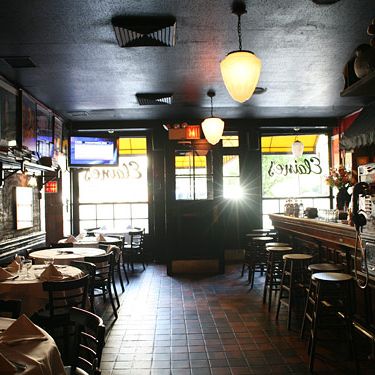 Picture this, but with Central Park to the East.
Photo: Shanna Ravindra
Grub Street has learned that Greg Hunt, the owner of Amsterdam Billiards (his brother, Ethan, co-owns Lucky Strike Lanes, and his sister-in-law's family founded the Angelika Theater), has taken the space at 240 Columbus Avenue. What's his plan? "The Upper West deserves its own Elaine's," Hunt tells us. "There hasn't really been a grown-up cocktail lounge since Cafe Central in the early eighties." To that end, he plans to open a restaurant and classic cocktail lounge called Cafe Tallulah this March. The plan for the food is moderately priced French bistro fare, and Hunt says he is in talks with "a couple of prominent, very visible Upper West Side restaurateurs" to run the operation. As for the Elaine's part, it isn't just hyperbole: Hunt says he's planning on attending the Elaine Kaufman estate auction next month.
Related: Elaine's Auction Offers Table No. 1, Keith Hernandez-Signed Baseball