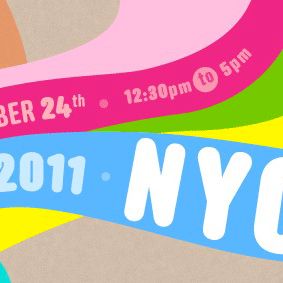 Taking place September 24.
Photo: Courtesy Vendy's
The annual ceremony that gathers a whole lot of street food carts and trucks, and benefits the nonprofit Street Vendor Project is still looking to hear about your favorite, "most drool-worthy" prepared-foods vendor. Vendy Award nominations close out tomorrow; head over here if you're looking to give your favorite street vendor that extra boost of popularity. Nominations are also being accepted for the more civic-minded "Most Heroic Vendor" category (think guys who selflessly wield gyros in order to thwart muggings; or who help Ryan Gosling out). Early bird tickets have sold out for the awards ceremony, set to take place September 24 on Governors Island, but you can still buy general admission and sponsorship packages over on the Vendy's website.