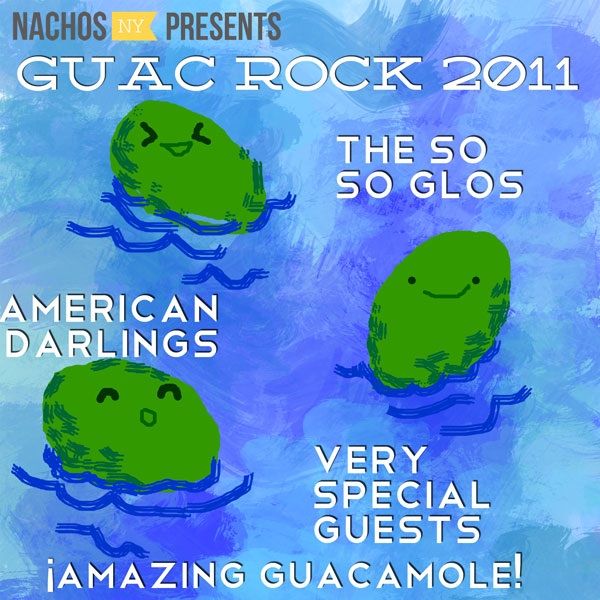 Photo: Courtesy Nachos NY
Will the next street vendor trend take the form of a bunch of inspired culinary travelers wandering the globe with nothing but a few basic ingredients and a folding card table? Consider the case of Richard Sloven, a recent San Francisco transplant who does booking and bartends nights at the Knitting Factory, then roams the streets of Brooklyn on his nights off, preparing impromptu guacamole feasts for the benefit of passersby. The man is said to mash avocados to order, add salt and lime, fill tortilla bowls with the stuff, serve it, and then vanish.
Grub SF even picked up one of these avocado happenings last fall, reporting that the concoctions are "awesome"; for his part, Sloven (who also goes by Gorilla Guac) says he just does it for fun, adding that he prefers the "pay what you want" model to a fixed-rate menu, though the costs associated with the job "depend on the price of avocados," he says.
That doesn't mean you can't also find him at sanctioned events: Sloven will next host "Quiz Rock With a Side of Guac," a trivia-and-guacamole event, at the Knitting Factory bar, and on July 18 he'll helm Guac Rock 2011: the massive tortilla, tequila, and guacamole-themed blowout organized by Nachos NY. It's held on a boat in the East River; $25 gets you nine Guacamoles (including Sloven's Gorilla Guac) and cocktails from 8 to 9 p.m. Bands So So Glos and American Darlings will perform.
Guac Rock 2011 [Nachos NY]