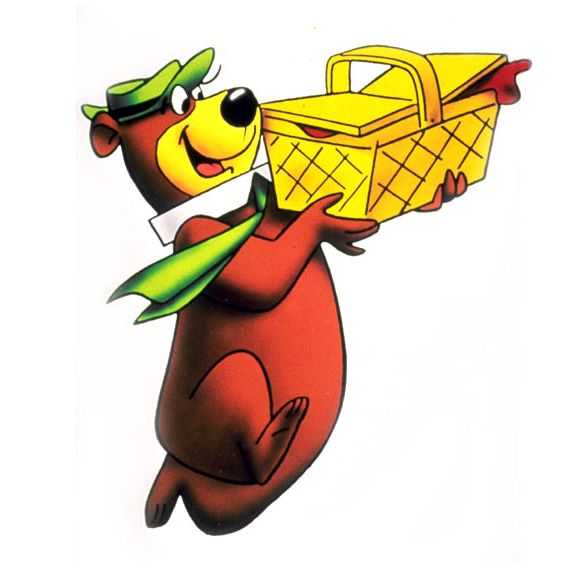 Has there ever been a more famous picnicker?
Random rain showers notwithstanding, it's officially picnic season: It's sunny, the High Line extension opened a few weeks ago, and there are parks aplenty in this city. In fact, this very weekend would be a perfect time for a picnic. And, this being New York, a host of restaurants around town want to set you up with gourmet meals to go. We've picked out a dozen of the freshest picnic options, from a simple lunch for $12 to what might be the world's most extravagant basket, for $2,000. Check out our handy map to see which offerings are closest to your favorite patch of grass, then grab a blanket, some friends, a bottle (or two) of wine, and place your order.


Bottega Falai
267 Lafayette St., nr. Prince St.; 212-334-3132
In the Basket: A sandwich, salad, beverage, and macaroon off the regular menu.
Price: $20
Advance Notice Required? No.

David Burke at Bloomingdale's
1000 Third Ave., at 59th St.; 212-705-3800
In the Basket: Half of any Burke in the Box sandwich, a bag of chips, a brownie, and a bottle of water.
Price: $12
Advance Notice Required? No.

Eolo
190 Seventh Ave., nr. 21st St.; 646-225-6606
In the Basket: A choice of four Italian dishes from an assortment of salads and vegetables, like Sicilian caponata with stewed eggplant, peppers, onions, raisins, pine nuts, or balsamic strawberry salad with Halloumi cheese and cucumber, with bread, utensils, napkins, and hibiscus iced tea or watermelon juice.
Price:$15 per person
Advance Notice Required? Yes. Place orders fifteen to twenty minutes in advance (several hours ahead for larger parties).

Feast Upon
Grand Army Plaza's western gazebo in Prospect Park
In the Basket:A meticulously sourced feast for two people: Scratch Bread's Fat Ficelle loaf, Lucques & Niçoise olives from Brooklyn Larder, Lakes Edge Vermont Goat Cheese, Cabot Clothbound Vermont Cheddar, Country Pâté by Brooklyn Cured, and strawberries from Fantasy Fruit Farm with a large bottle of San Pellegrino, a knife, cups, and napkins.
Price: $40
Advance Notice Required? Yes, order online by Friday at 4 p.m. each week; baskets may be picked up between 11 a.m. and 3 p.m. Saturday or Sunday.

Kefi
505 Columbus Ave., nr. 85th St.; 212-873-0200
In the Basket: For two people, a selection of yogurt, "caviar," eggplant and chickpea spreads with pita or meatballs, two sandwiches (including the lamb burger and vegetable, chicken, or pork souvlaki), two bottles of water or two cans of soda, and a reusable tote bag.
Price:$32
Advance Notice Required?No, but if you don't want to wait you can call twenty minutes in advance.

Le Caprice
795 Fifth Ave., nr. 61st St.; 212-940-8195
In the Basket: Order from an extensive menu that ranges from watermelon and ricotta salad to butter and ham on a baguette to cold fried chicken.
Price: À la carte, $7-$25/dish and $100 deposit for the basket (meaning you have to go back to drop it off).
Advance Notice Required? Yes, orders must be placed 24 hours in advance.

Miss Korea BBQ
10 W. 32nd St., nr. Fifth Ave.; 212-594-4963
In the Basket: Five portions of raw prepped-for-grilling (you need a grill!) Clay Pot Kalbi, marinated pork ribs, or a combo with three portions of Kalbi and two portions of ribs, all packed with soybean paste, fresh garlic, red leaf lettuce, vegetable and shrimp skewers, and kimchee.
Price: $79 (ribs), $99 (kalbi), $89 (combo)
Advance Notice Required? Call at least an hour in advance

The National
557 Lexington Ave., nr. 50th St.; 212-715-2400
In the Basket: A brown paper bag filled with a choice of a roasted portobello, smoked chicken or BBQ pork sandwich, an apple, pear, orange, or assorted cookies, and a bottle of still or sparkling water.
Price: $17
Advance Notice Required? Yes, 45 minutes in advance.

Perfect Picnic
9 Clinton St., nr. Houston St.; 212-228-2884
In the Basket: The Classic Picnic for two includes two kinds of locally produced cheese, two kinds of cured meat from Salumeria Biellese, marinated olives, fig jam from Beth's Farm Kitchen, two dark chocolate sea salt caramels from Liddabits, a big fresh baked baguette, two bottles of Poland Spring water, cutlery, plates, and a light tablecloth in a cotton tote. Additional salamis, cheeses, spreads, and condiments like pickled ramps, artichoke Parmesan tapenade, bacon horseradish, and Bloody Mary mix are available à la carte to add to your basket.
Price: basket $28, à la carte items $5-$14.50.
Advance Notice Required? Yes, or order online and it will be delivered (!) to any downtown location below the Highline within the hour.
Plus: They have disposable charcoal grills to cook up their North Country Smokehouse hot dogs or (if you call a day early) any flavor of Salumeria Biellese fresh sausages.

Salumè
330 West Broadway, nr. Grand St.; 212-226-8111
In the Basket: Four miniature versions of New York Magazine's Best Panini: the Anghirano (Parma prosciutto, buffalo mozzarella, tomato, olive oil), the Bologna (Bologna mortadella, emmenthal cheese, arugula, mustard), the Ortisei (speck, taleggio cheese, gherkins, mustard) and the Felino (Felino salami, provolone, arugula, horseradish, olive oil). And a San Pellegrino beverage of your choice.
Price: $20
Advance Notice Required? Two hours in advance

The Shop at Andaz 5th Avenue
485 Fifth Ave., at 41st St.; 212-601-1234
In the Basket: There are three basket options that can all be prepared for two or four people. The Sandwich Basket includes an assortment of prosciutto, schnitzel and tuna, along with iced tea, lemonade, and fresh seasonally cut fruit. The Wine Basket includes an array of cheeses, breads, seasonal fruits, and jams. The Champagne Basket includes a selection of imported Champagnes with Ostera caviar, blinis, strawberries, and seasonal fruits, and if you're really fancy you can opt for the "World's Most Expensive Basket" with all the above food and a bottle of super-fancy Cheateau Petrus Pomerol.
Price: $60 (Sandwich), $80-$180 (Wine), $280-$950 (Champagne), $2,000 (World's Most Expensive)
Advance Notice Required? Not for the sandwich or wine basket, but 24 hours ahead for the Champagne.
Plus:For $150, hotel guests only can hire a picnic host who will seek out the best spot and lay out your feast on a blanket.

Telepan
72 W. 69th St., nr. Columbus Ave.; 212-580-4300
In the Basket: A choice of Telepan's "Cuban" sandwich, mushroom-fontina sandwich, fried chicken, or tuna chickpea salad with a choice of farro tabbouleh, spicy coleslaw, tomato and wax bean or summer vegetable salad, and a dessert choice of a red velvet cupcake, blueberry pie crescent, or assorted cookies.
Price: $21
Advance Notice Required? Yes, you must call before 5 p.m. the day before pickup.