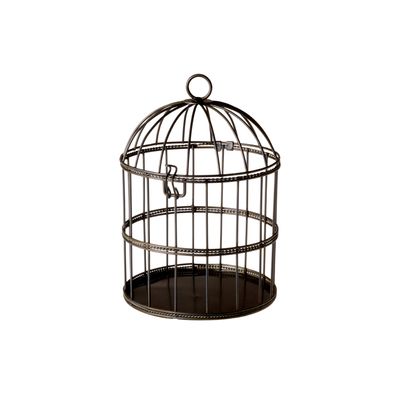 Try not to find out why the caged bar patron sings.
Photo: iStockphoto
Of course Mars Bar was a dank, dirty shithole, but we'll bet that even that bar never had a holding pen, possibly meant for holding people, in its basement. But a former bodega in Bushwick did: During the pre-opening overhaul of Pearl's Social and Billy Club, owner Betsy Maher discovered what sounds like a pretty big cage. (Feel free to leave your best "behind bars" joke in the comments.)
"It was for people," she tells BushwickBK. "I'm not sure what it was for, but my office is there now and I try not to get freaked out," she says. "So I'll be down there burning sage." In other news: The bar, which opened last month, is named in part for Maher's billy club-carrying grandma (self-defense); and eventually, she'll donate some of the bar's proceeds to a local homeless shelter.
At Pearl's, Have a Drink, but Don't Act Up [BushwickBK]
Earlier: The Long, Slow Death of Mars Bar