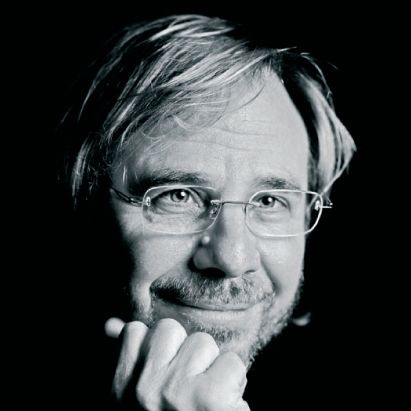 Chef-neurologist Miguel Sánchez Romera.
Photo: Courtesy Romera New York
Originally slated for last month, the anticipated opening of Romera New York, from Argentine-born Spanish chef (and neurologist) Miguel Sánchez Romera, will now happen in the fall, according to the most recent press materials. New to the mix today is the restaurant's website, complete with interior photos, and a phone line (that connects to a voice mailbox — sadly, full) you can call to reserve your twelve-course, $245 menu, which is organized upon the principles of "holistic cuisine" and "neurogastronomy."
Because Romera's food falls squarely (with proteins and vegetables that are often literally square shaped on the plate) into the category of modern-looking food, he would like to make it known his modern-looking food is not like the modern-looking food made by chefs like Grant Achatz. Because of this, he uses terms like neurogastronomy to characterize what dishes like "slices of rare ribeye over an apple tatin, served with a mosaic of spices and black-currant sauce" bring to the table, when they're brought to the table. What does neurogastronomy mean? It's apparently a "complete sensory experience," according to one new interview. "My formula is sensory hyperrealism," Romera tells the AFP. "It is the same as when you are painting something, or sculpting something that is hyperreal."
Romera New York, designed by architect Glen Coben, has been in the works since 2007. The website's photos depict the dining room's "hanging herb garden," as well as a greenhouse where the restaurant's edible flowers (the chef is partial to coffee flowers and pansies) are grown. Many of Romera's dishes involve his invention MICRI, a texture-enhancing substance made, at least in part, from cassava starch. Each dining-room table is planted below a large translucent disk, above which are hovering turquoise butterflies, suggesting it is the diner who is under glass. Whoa, admittedly, that's a bit hyper-real. Check everything you know about the world by the front door when Romera New York opens this fall. No word on whether or not tabletops will also be equipped with spinning tops, à la Inception, so you can get back home after you finish the last of your gold leaf and curry-topped chocolate truffles.
Romera New York [Official site]
Cuisine to excite the mind, as well as the palate [AFP]
Earlier: Neurologist-Chef Miguel Sánchez Romera Will Open Romera New York Next Month