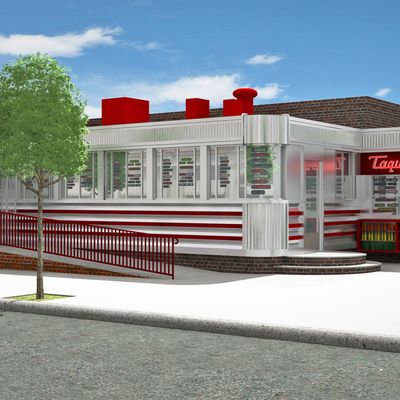 Tacos alfreso coming in late August.
Photo: Courtesy La Esquina
Cafe de La Esquina at Wythe Diner doesn't open until August 8, but here's a rendering to tide you over if you're chomping for more tacos in South Williamsburg. The restaurant will roll out in stages, with the café and back room going first and the taqueria and garden slated for late August. The Wythe Diner signs denote the spot's original occupant, and with that handily marked, maybe we'll be able to refer to this place as just "La Esquina Williamsburg" for less of a mouthful. Watch this space for photos as the project progresses.
Earlier: Plans Revealed for Café de la Esquina at Wythe Diner