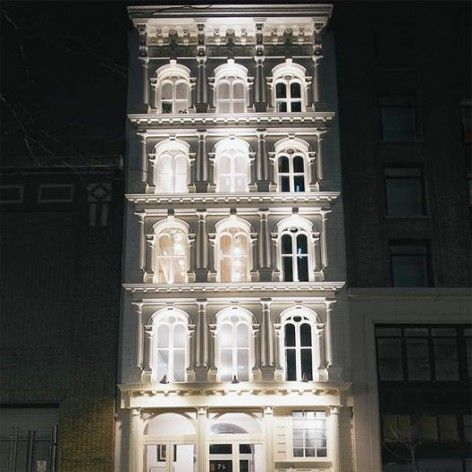 The building that will house the bar.
Photo: Courtesy of Silver Lining
Grub Street just spoke with Little Branch impresario Joseph Schwartz, who confirmed that hotly anticipated spinoff bar Silver Lining will soft-open starting tonight, and could be officially open as early as Saturday. "Things happen so slowly in this world," said Schwartz, "and then suddenly very, very fast."
As we reported previously, the 125-ish-seat cocktail bar will be housed downstairs at 75 Murray Street, and in addition to Little Branch–like cocktails and small plates, the new space will also feature an ambitious lineup of live jazz.
Earlier: Little Branch Partners Will Open Silver Lining in Tribeca in Early May