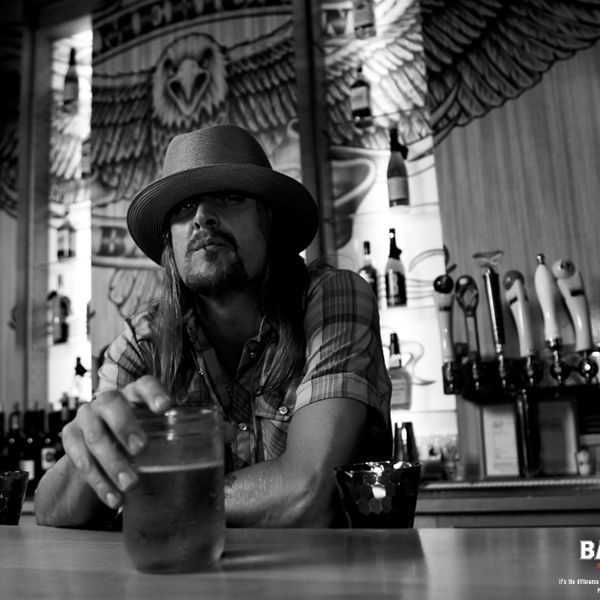 When you have your own brand of beer, you drink your own brand of beer.
Photo: Courtesy Badass Beer
The rich and the famous, they don't eat like the rest of us. Rock stars, they wash down their meals with their own brand of beer, as Kid Rock did at Co-op. Famous journalists with mustaches eat at Fresco by Scotto — or at least Geraldo Rivera did. And famous comediennes of bygone sitcoms? They don't eat anything at all! Lots more celebrity sightings straight ahead.
Bar Pitti: Heidi Klum wore a flowy black dress to her Saturday lunch . [Just Jared]
Blue Fin: Eva Longoria shared sushi, fries, and onion rings with a female dining partner. [People]
Co-Op: Kid Rock enjoyed shrimp tacos paired with a dry pinot grigio his own brand of beer, Badass. (That's the name of the beer, not an editorial comment.) [People]
Fresco by Scotto: Casey Anthony lawyer Jose Baez dined with mustachioed television personality Geraldo Rivera. [Gatecrasher/NYDN]
The Lion: Roseanne Barr and Sandra Bernhard laughed so much, they forgot to eat. [Gatecrasher/NYDN]
Southern Hospitality: Derek Jeter celebrated his 3,000th hit by eating with Minka Kelly (and about 25 others) in a balloon-filled private dining room. [Page Six/NYP]