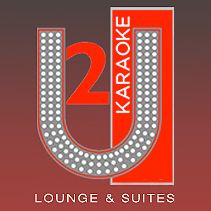 U2 Karaoke, housed in the former Kim's Video space on St. Marks Place, stopped operating about a year ago. The joint is now under renovation and is expected to resurrect in mid-September as a fusion restaurant, private theater, and Korean Karaoke bar — with eight karaoke rooms situated on each of two floors (third and fourth) at the same heavily trafficked East Village location, according to the brother of one of U2's owners, who identified himself as Don Kim. But now, as you might expect, the place has been rebuffed in its efforts to acquire a beer and wine license from Community Board 3.
The board, meeting in full last night at Cooper Union, approved a July 18 recommendation by its SLA committee denying the application of U2's operators. Among the reasons: The St. Mark's block between Second and Third Avenues may be cheek-to-jowl with small businesses, like bars, tattoo parlors, and foot massage spots, but it's also zoned for residential use and does not allow for the operation of a theater. (SLA chair Alexandra Milatano wanted to know last week if the U2 theater would be used to show porn movies: "Who regulates the movies that you show?" she asked, adding that the block "isn't zoned for porn." Another committee member added: "That block is a mad house already.")
The owners, one of whom is listed as Young Rae Yi on a CB3 questionnaire, said porn films would not be part of the mix at the new and expanded U2 Karaoke. They did not show up last night, but their lawyer, E. Peter Shin, spoke to the board, unsuccessfully arguing for his clients. Shin told us later that U2 already holds a liquor license for its Karaoke bar. The board, however, claims that the establishment had been "illegally selling alcohol" on other unlicensed floors in its previous incarnation.
So what's the next step for these go-getters on St. Mark's profitable boho turf? Will they appeal to the New York State Liquor Authority? "Not right away. We don't want to be a pain in the ass," Kim told Grub. "We'd like to do something for the community first."