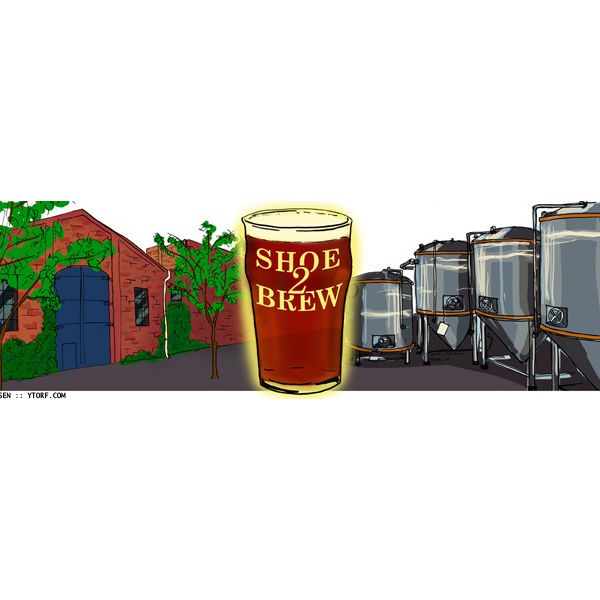 Photo: Courtesy Georg Pedersen / Shoe Town to Brew Town
Jimmy Carbone, creator of the Good Beer Seal and proprietor of Jimmy's 43, is helming a brand-new beer think tank that will aim to pair off aspiring brewmasters with green builders and designers. After looking at the post-industrial skyline of his Haverhill, Massachusetts, hometown — a place where one tenth of America's shoes were produced 100 years ago — Carbone envisioned a cityscape reinvented with craft breweries taking the place of the old shoe factories, repurposed with environmentally friendly building materials and techniques. After talking with some folks in beer community, Carbone has formed a group, Shoe Town to Brew Town, which will meet on July 19 for its first event, to be held in the beer hall at the Brooklyn Brewery. Activists, brewers, and green architects will speak at the forum.
Additionally, those who believe in good beer as a massive cultural force, including those struck by the loss of much-loved brew ambassador d.b.a.'s Ray Deter, will surely take note of the newly announced publication date of The Oxford Companion to Beer, which clocks in at a massive 944 pages and goes on sale October 1. Brooklyn Brewery's Garrett Oliver served as editor for the volume, which carries a forward by Tom Colicchio and somewhat endearingly, a cute blurb from George Wendt, who exclaims, "Consider me a loyal companion to the Oxford Companion to Beer!" Wendt is identified in press materials as the "actor who played Norm Peterson on the television show Cheers." As if we didn't already know the man by his name.
How Craft Beer Brewers Hope To Help Towns Hit By Hard Times [Fast Company]
Shoe Town to Brew Town [Official site]
Earlier: How d.b.a.'s Ray Deter Forever Changed New York's Beer Scene