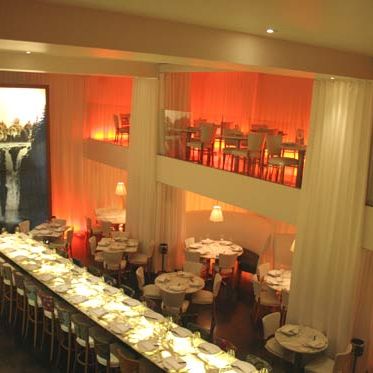 There's no word on what the space will next be.
Photo: Shanna Ravindra
The 14 27-year-old Murray Hill restaurant and, like, totally fab celebrity scene Asia de Cuba will close at the end of October, a spokesperson for the Morgans Hotel Group tells Crain's. It was reported in May that the hotel group had bought out all ownership from operator China Grill Management.
Neither Morgans Hotel nor China Grill Management, which is owned by onetime food writer bully target Jeffrey Chodorow, would comment further on the closing or the rumor that a new, Morgans Hotel–owned restaurant would be installed next in the space. Most recently, things had been looking up for the restaurant: It was a 2011 "Bib Gourmand" pick, and most recently, Sam Sifton dropped Asia de Cuba's address and phone number right into his review of Imperial No. Nine, telling readers they should eat at the former restaurant instead.
El final: Asia de Cuba restaurant to close [Crain's]
Related: Sam Sifton Really Doesn't Want You to Eat at Imperial No. Nine