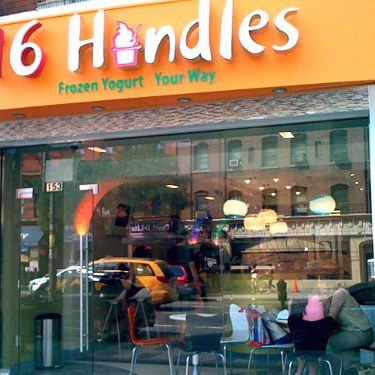 Many more handles will be showing up soon.
Photo: Daniel Maurer
'Tis the season to expand, if you're a small chain with a presence in New York, anyway. Hot on the heels of R.U.B., Magnolia Bakery, and Strip House's plans to open farther afield, we learn that pay-by-the-ounce fro-yo purveyor 16 Handles will be doubling its number of New York locations over the next six months, heading to places like Great Neck, Fairfield, Connecticut, and other spots evidently not up to their ears in frozen desserts. Scratch that: The chain is also opening in Greenwich Village and Soho. Guess they didn't hear about the fro-yo meltdown.