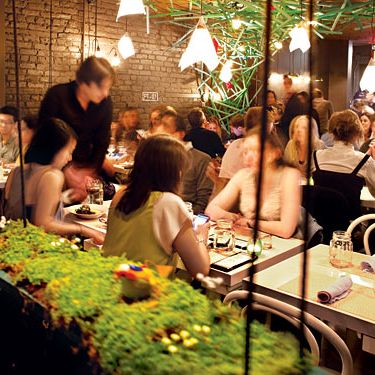 Good-bye to all this.
Photo: Danny Kim/New York Magazine
Just last week it seemed John Fraser's What Happens When had found a fun way to flout its SLA issues (by sending patrons to drink down the block), but now Diner's Journal says that the restaurant will shutter Saturday after service. Fraser tells FloFab he "thought it was better to just throw in the towel instead of fighting and spending more money" on a liquor license; since the liquor board revoked the one carried over from previous tenant Le Jardin, it probably would have taken months to secure a new one, anyway, and the pop-up's lease only went through September. The restaurant is closing just over halfway through its planned nine-month run and Fraser says he hopes to find employment for most of the staff at Dovetail.
What Happens When Is Closing After Saturday [Diner's Journal/NYT]