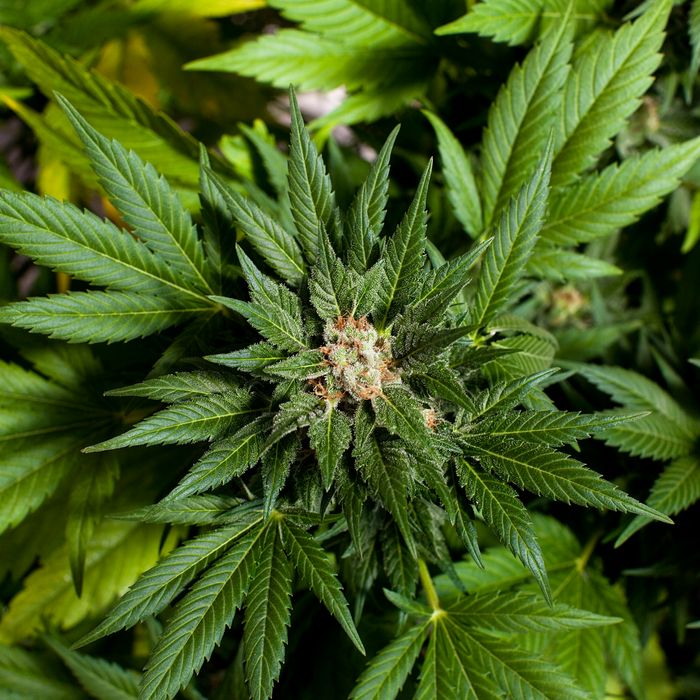 Photo: Uriel Sinai/Getty Images
Remember that gourmet cannabis-cooking craze we mentioned a while back? Well, we're impressed and amused that Saveur's editorial staff decided to round up several global precedents for culinary weed uses, including an item about an ancient curry recipe from Kerala, India, involving marijuana as a seasoning.
It's called ganja kozhi peralan, a recipe derived from the tribal Muduvan people, to whom writer Litty Mathew seems to be related. Yet in compiling the recipe from family members, Mathew says that the weed is only "used for flavor," so she kind of punts by going to a medical marijuana place and getting some of the low-THC stuff that tends not to have much euphoric effect. "It did have an earthy quality … It tasted like a cross between sage, mint, and oregano … [But] in the end, there was just enough oomph to relax the shoulders," which we suppose sounds more appealing than just collapsing in front of Adult Swim for three hours. Maybe pot's newfound culinary credibility is the motivation for Miracle-Gro's new weed-friendly business strategy.
Edible Weed: Marijuana Chicken Curry [Saveur via Chow]