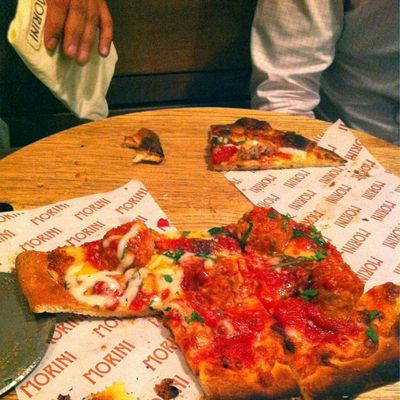 A taste of the future?
Photo: Courtesy Altamarea Group
Osteria Morini has been planning for a while to expand next door, but, as Eater reports, its latest appearance in front of the community board this week was not successful. However, a rep for Altamarea Group tells Grub Street the restaurant will try again at the end of the month and that "we're not concerned … We just have to fix one thing with the public assembly." Word is when that does go through there'll be an upstairs private dining area and chef's kitchen, in addition to more dining-room seating. Meanwhile, pictures of some pizza Michael White has been baking in Morini's ovens have landed on Twitter. While the rep couldn't say whether White will add pies to any New York menus (they are on the lineup at his new Al Molo in Hong Kong), we're allowed to hope, right?